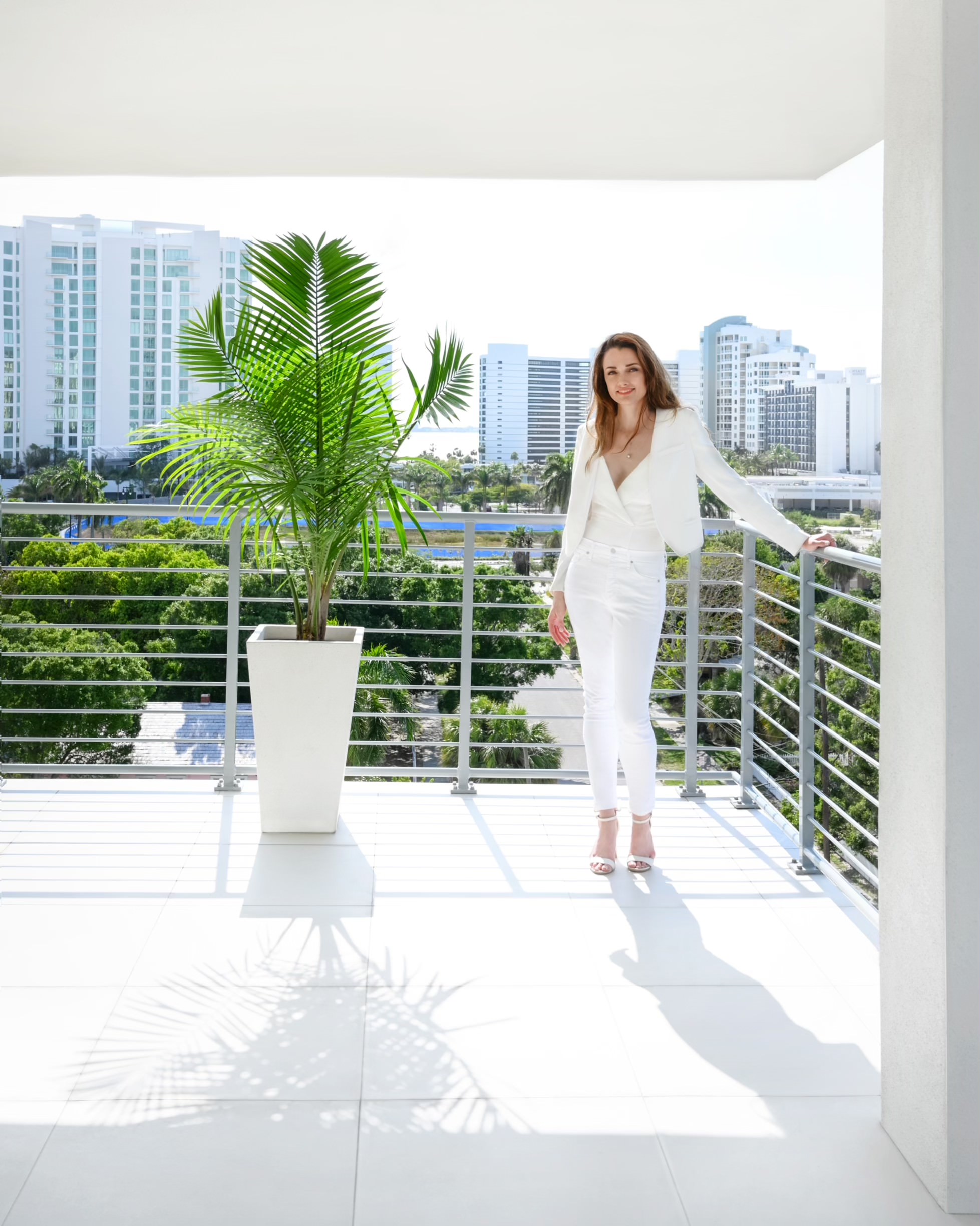 "I think the single worst thing that ever happened to beauty is this idea that it's in the eye of the beholder. This is not true. There is actually a surprisingly large agreement around the world, throughout time, through different cultures, of what we think is beautiful and what is not." – Stefan Sagmeister, Graphic Designer
As more people move into their own homes, it is time to reassess our relationship with home interior design. There is often a general consensus on what makes a beautiful and comfortable home. These similarities are what form trends in interior design, defined by the tastes of the community.
Preferences in interior design vary from person to person, and the idea of a perfect home can signify something different to each person. Yet, among these variations also lie similarities. As an interior designer working internationally,  I have noticed that most individuals are in agreement on what makes a beautiful home. Based on this, I decided to explore the most loved interior design styles and trends.
In order to analyze these similarities, I looked at various statistics in interior design over the last year. This data on different design styles, furniture, fixture and color preferences show what factors matter most in each room of the house. Discover what guides the interior designs of our rooms, what the most popular sofa styles are, design trends in kitchens, living room preferences and more below.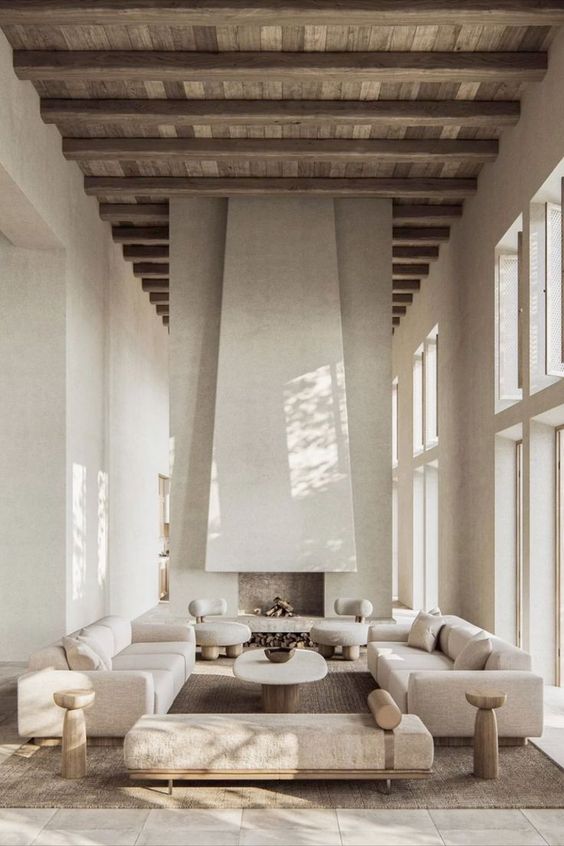 The living room is not just a place to entertain but also to lounge and relax. From hanging out with friends to watching TV after a long day, the living room is made for comfort and relaxation. The design styles most preferred for living rooms showcase this focus on comfort. In a survey by Living Spaces, the most popular design style for living rooms was Rustic, followed closely by Modern and Traditional. Rustic is a natural, country inspired style. This style uses a lot of natural materials and textures, and is a good choice for casual living. Modern Rustic, a mix of Rustic and Modern interior design style with a clean and natural aesthetic is also well suited to living rooms. Interior designers in Florida have seen an increased interest in beach house designs with Modern Rustic style interiors.
In living room designs, there is no piece more important than the sofa. It guides the design of the room, and dictates how the space is used. Due to its significance, sofa designs evoke strong feelings and opinions from most people. In the survey by Living Spaces, modular style couches emerged as the most popular sofa style in the U.S. The popularity of modular sofas can be attributed to their customizability and versatility. It's a piece of furniture that can easily suit most living room layouts and styles. This is further confirmed by the favorite sofa color- gray. The neutrality of a gray modular sofa makes it a perfect fit in styles ranging from Mid Century Modern to Minimalistic to Industrial, granting homeowners the ability to change their interior design in the future. In choosing the couch, comfort proved crucial yet again, with more than 51% of those surveyed choosing deep seating as the most important feature in a sofa.
The kitchen is the most used space in a home, and is also among the most renovated. There is a good reason for this. A well designed kitchen not only makes life significantly easier, but also increases the value of home.
When it comes to remodeling a house, homeowners always choose to add more storage, and the kitchen is not an exception. Storage needs top the list of kitchen remodeling motivations yearly. Those who renovate their kitchen modernize and upgrade the space, often opening it up to more natural lighting and ventilation. The countertop and backsplash are the most upgraded parts of the kitchen every year. Sinks, plumbing and light fixtures follow this, often being upgraded to environmentally friendly and tech compatible models.
Kitchen remodels focus both on functionality and appearance. Large open kitchens improve on both these factors, bringing in more light and making them spacious, along with improving on counter and storage space. This is also why the most popular kitchen layout is the L shape, with the U kitchen layout in second place. The L and U shape layouts are a practical choice in most medium to large sized kitchens, offering substantial area for cooking and kitchen storage. The layout can be kept open for unobstructed light and ventilation, and also allows for a kitchen island.  Those who decide against full scale kitchen remodels opt to instead upgrade cabinets and refinish the cabinet doors to give the kitchen a new look. This improves on functionality and aesthetics without a full scale remodel.
Transitional and Contemporary style kitchens are the most favored according to the Houzz kitchen survey. These styles promote light and airy kitchens, contributing to their popularity. They are also sleek and pared down, while keeping the warmth of more traditional styles. The majority of these kitchens feature a classic color scheme of white and grey walls with wood floors. However, many homeowners are also going bold in their styling, incorporating bright colors into islands, open shelving and decor.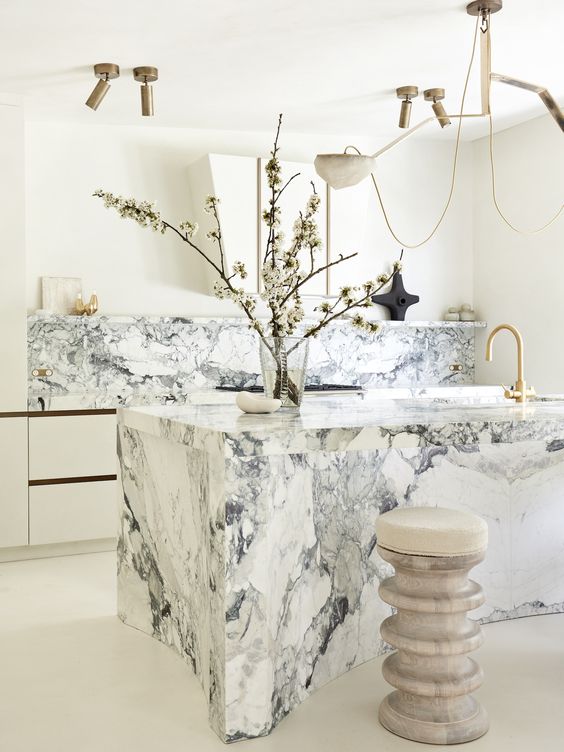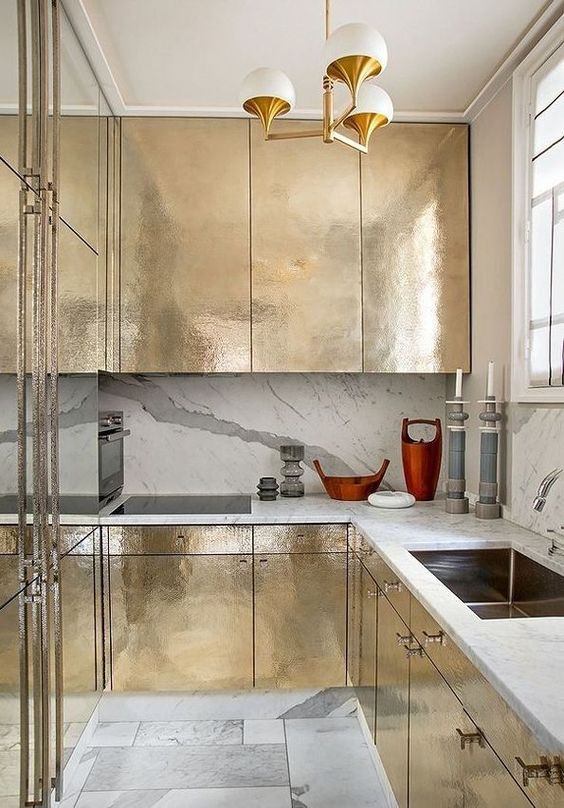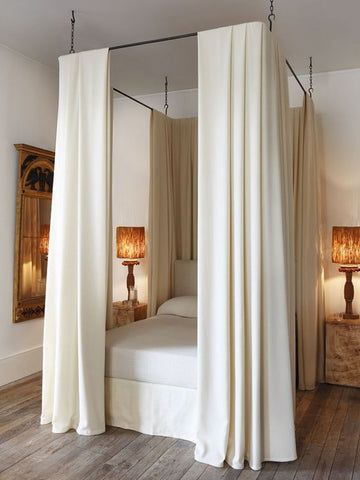 Comfort is the keyword at home during chaotic times. Bedroom designs have focused on increasing the overall level of comfort at home. Many have opted for smaller accessories that add to the relaxing quality of the room such as cushions and rugs. Adding natural elements using materials, textures and patterns, are also popular. This has been in the form of wooden beds, headboards, floral and nature-inspired wallpapers, and indoor plants. Calming and vibrant shades of green have also made their way into the bedroom this year. These elements provide a sense of connection to nature, turning the bedroom into a space of calm.
Homeowners have also found joy in personalizing rooms like the bedroom and living room with statement decor and quirky accessories. Eclectic bedrooms have found themselves in the limelight, with many celebrities embracing the style. However, the eclectic style has moved away from being a mixture of disconnected elements for the sake of aesthetics, and have instead turned into a reflection of the inhabitant's personality. The rise of personalization and eclecticism in bedrooms and living rooms have become yet another way of adding to their comfort.
Bathrooms are the second most common rooms to be renovated, falling only behind kitchens. Bathrooms are generally remodelled to be updated with modern designs and amenities. A study by Houzz shows that a vast majority opt to renovate their bathroom because it is outdated. These modernized bathrooms form part of the luxurious experience at home, and can contribute to better resale values in the future. Limited functionality in the bathroom also creates a dilemma for many. Insufficient counter space, storage and lighting are some of the top reasons for remodeling the bathroom. Other motivations for bathroom renovations include making the space safe and accessible for children and the elderly, as well as replacing and upgrading plumbing and hardware.
Modern, Transitional and Contemporary design styles are most favored in bathroom remodels. White bathrooms with a clean look and a relaxing ambience are particularly popular among these styles. These white bathrooms are well lit by natural or warm lighting, and often feature an accent wall, indoor plants, and double sinks. Water efficient faucets, bidets, and high tech features like mood lighting and touch-free activation are also included in the renovated bathrooms for increased convenience.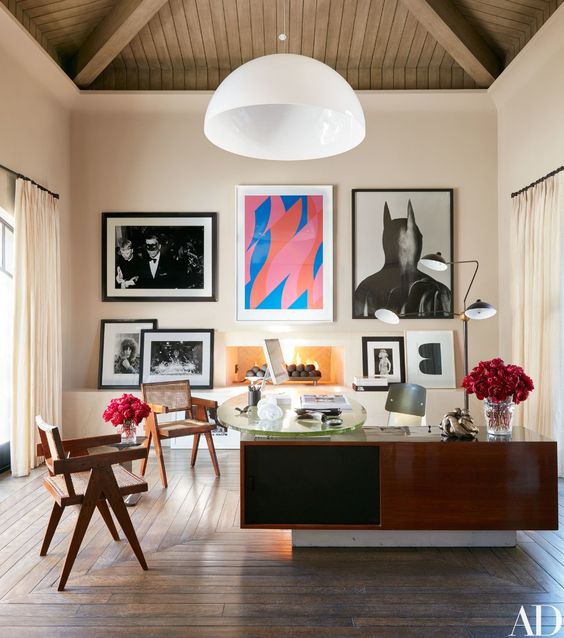 Covid changed the way people work, moving away from large office spaces to functional home offices. Now, home offices have become one of the most desired and designed rooms, according to a survey by Modsy. In states like Virginia, Texas, New York and Florida, interior design projects for home offices are particularly popular. The majority of home office designs lean towards a clean aesthetic that's practical for work and video calls. Styles with this clean look, like Minimal and Modern design styles, are the most favored.
The rise of home offices have also made the influence of good design visible in the workplace. Long hours spent working from home has brought attention to functionality and comfort. Features such as natural lighting, ergonomic seating and soundproof workspaces are the most desired qualities in home offices. Adequate storage space is also an important factor. Designer furniture that marries comfort and style have been popular with many of my clients in home office designs.
The lack of space for dedicated home offices has also led to the emergence of backyard offices. Making use of office pods and sheds, these offices provide a private  work area, maintaining a separation between personal and professional spaces.. Ready-to-install pods that can be placed in backyards and gardens have also become popular for home offices and children's' study areas. Increased interest in these types of home office setups show the path remote working could take in the future, combining nature, fresh air and privacy.
Outdoor spaces have ordinarily played the role of gathering spaces for family and friends during warm weather. However, in 2020, outdoor spaces have become multi-use spaces. According to data by Houzz and NKBA, interest in outdoor living increased considerably in 2020. Homeowners have been converting spaces like backyards, side yards and patios into areas that can be used throughout the year.
The interest in outdoor living is slated to continue growing in the coming years. With an increase in the time spent at home, underutilized outdoor areas are being turned into spots for relaxation and recreation, with many choosing to use them for exercise and meditation. Backyards have proved particularly popular for outdoor living, given their size and ability to offer more privacy. Among the most desired leisure additions to backyards are swimming pools, hammocks and fire pits. In warmer areas such as Florida, interior design additions like outdoor showers are also gaining popularity. Despite the decline in large gatherings at home, outdoor kitchens have also been highly sought after for house interior design projects. With these additions, outdoor spaces are being turned into functional areas that are an extension of home.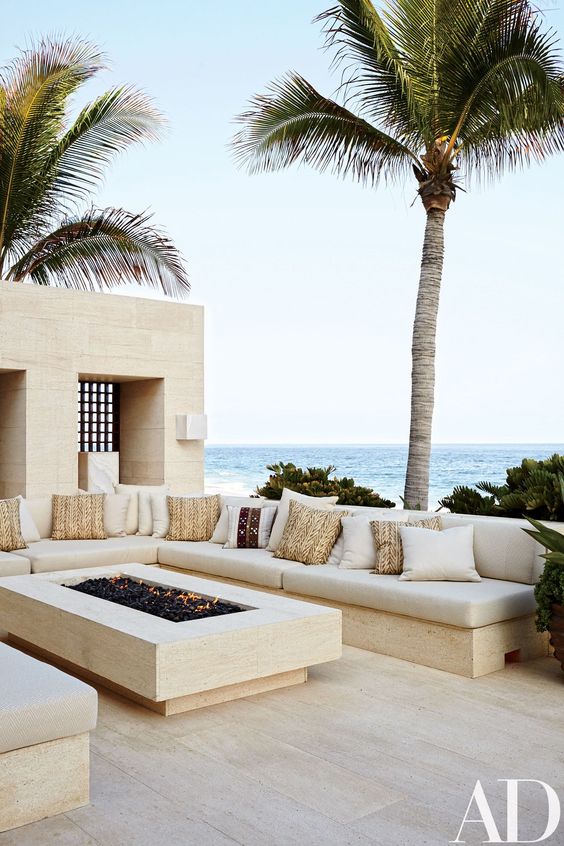 HOME TRENDS IN THE FUTURE
In 2020, our priorities have shifted significantly, leading interior design in a new direction. A transformation in how we perceive the world has reflected in a change in our likes and preferences. This is echoed in choices like buying more artisanal products and choosing to use fewer plastics and polluting products at home. Here we take a look at some of the factors that are expected to guide interiors in the coming years.
NATURE
There has been a conscious move towards connecting interiors and nature, hastened by the pandemic. More people than ever are looking to add natural elements to their homes and open up their spaces to nature. Furniture and decor made out of materials like wood, wicker, bamboo and jute are rising in popularity, as are houseplants. Nature inspired patterns and colors such as botanical and floral prints and earthy colors are also being heavily favored over other styles.
COMFORT
Comfort and wellness at home is predicted to drive future trends in interiors, according to a study by 1stDibs. Living rooms, bedrooms and outdoor spaces are expected to get more comfortable. Bathrooms are also getting more luxurious with the inclusion of features like rain showers and spa tubs. Along with opting for more upholstered furniture and furnishings, there is also an increased interest in access to nature and natural light, sound proofed spaces, and improved indoor air quality. Areas specially designed to focus on wellness like meditation spaces and home gyms are also becoming more common in homes.
PERSONALIZATION
A major change in interior design is the focus on making homes more suited to its residents. Staying home for long periods of time without having friends and guests over has encouraged families to invest more on themselves. Spaces to pursue a hobby or to workout, larger kitchens, home offices and bolder styles are all a result of this. Re-evaluating personal and family needs, many have chosen to truly personalize their homes. Designers expect to see more bolder furniture design and statement pieces in the coming years.
SUSTAINABILITY
Sustainability continues to be a priority in design. With a larger variety of eco friendly products and materials available in the market, it has been made easier to adopt sustainable practices. Vintage and antique furniture decor are in vogue, and consumers are increasingly choosing to shop locally made pieces. Many are also replacing their appliances with energy efficient ones, and using tech to counter water wastage.
TECHNOLOGY
Technology has come a long way, and smart products have become a way of living. The most beloved in home tech are products that make daily life easier while solving problems. Products like robotic vacuum cleaners and lawn mowers, smart lights, smart thermostats and products with voice assistants all make common tasks easier. Motion and voice activated products like touchless faucets are also finding prominence at a time of increased health concerns.