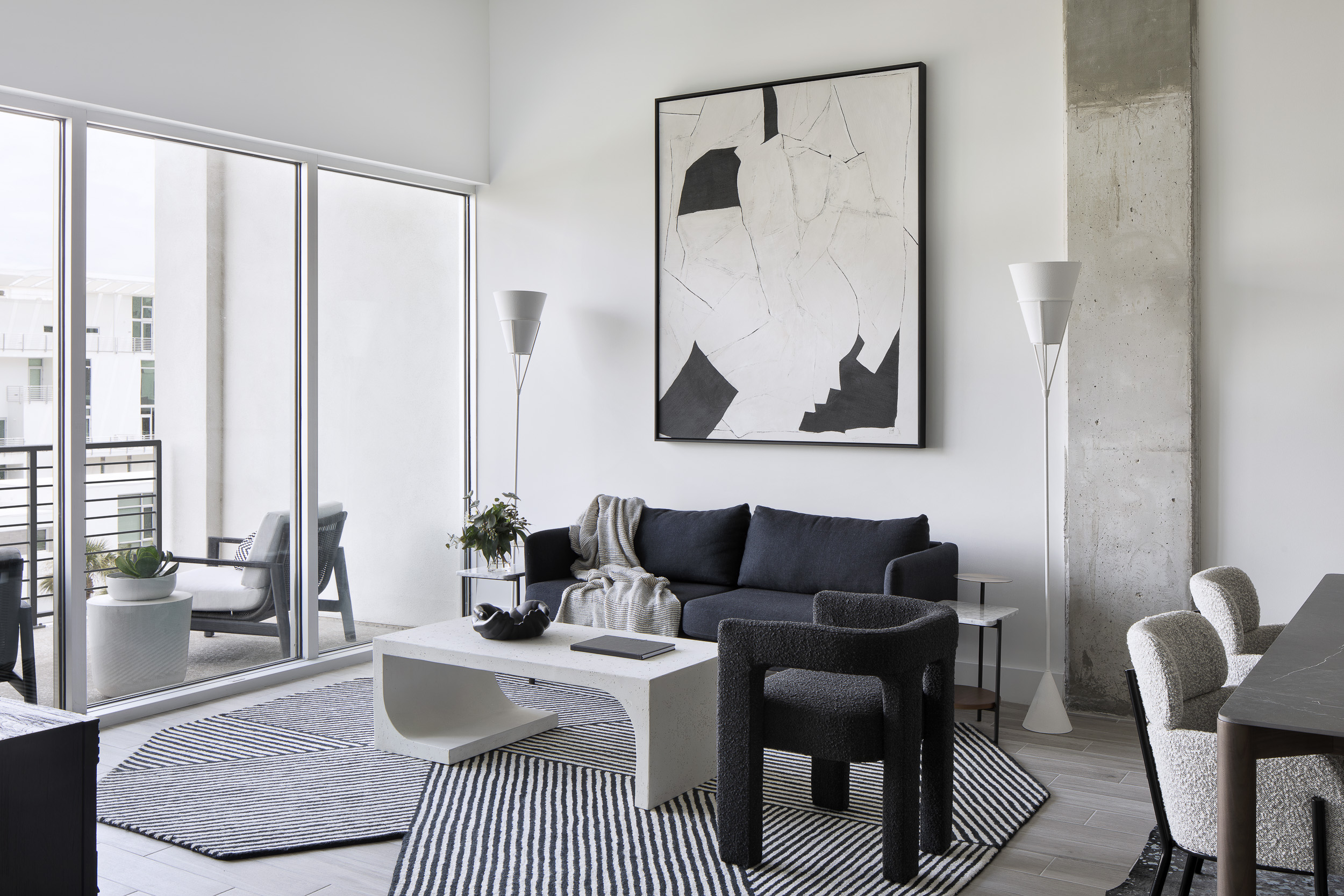 Rachel Blindauer works directly for her clients with assistants just helping behind the scenes. You won't be given a junior designer that just got out of college and has no idea what they are doing at Rachel Blindauer. As they say the most expensive advice is bad advice…
Rachel Blindauer, who has over 15 years of experience in designing spaces and residential products, often works with clients that have multiple properties, developers, architects, hoteliers and help them on their own estates and their commercial properties. Rachel's expertise as an industrial designer also adds a level of high end bespoke furniture and built-in designs on estates and furniture manufacturing cost savings on commercial properties.
Throughout her career, Rachel Blindauer has designed over 1000 pieces of furniture, seating, lighting, and decor items for the various Williams Sonoma, Inc. brands, and was an Assistant Vice President (AVP) at Gabby, a trade furniture company.
Rachel's expertise in interior design is widely recognized, and she has been featured in various publications for her exceptional work. Her designs have been widely published, and her experience in designing interiors and furniture spans over 15 years.
Based out of Sarasota, Florida, Rachel Blindauer operates her design studio but continues to take on projects in various locations, from Nantucket, Massachusetts, to St. Louis, Missouri, and anywhere her clients need her. This allows her to bring her unique design perspective to her jet set clients in different regions, ensuring that each project is tailored to the client's specific needs and preferences. Each project is unique, and every item she designs has a story of its own. With a deep commitment to using high-quality materials, Rachel ensures that her creations are not only visually stunning but also durable and built to last.
From residential interior design to assistance on commercial projects, Rachel Blindauer offers comprehensive services tailored to your specific preferences and requirements. Whether you need help selecting the perfect flooring, designing a nursery, or curating a shopping experience, Rachel's personalized solutions will exceed your expectations.
What sets Rachel Blindauer apart is her extensive experience and expertise in the industry. Her keen eye for detail and deep understanding of design principles are evident in every project she undertakes, and her work has been widely published.
Rachel Blindauer is dedicated to providing exceptional design services that are functional and comfortable. Whether you are looking for interior design decor ideas, residential interior designers near you, or home interior design services, we have the expertise and experience to meet your needs.
Take the first step towards creating your dream space. If you are a high-end client with multiple homes, a hotelier, or a developer looking for top-notch interior design services near you, Rachel Blindauer and her team are here to bring your vision to life. With their wealth of experience and expertise, they can create stunning and functional spaces that exceed your expectations and bring you to a new height of luxury and sophistication.