Full-service interior design
People have described our approach as "calmly colorful with each space put together like a smooth brushstroke." Specializing in full-service residential and boutique retail/commercial interior design our services include color selection, space planning, custom furniture & lighting, product design, design coaching/consultations, space planning, millwork design, furnishing selection, art & artifact selection, purchasing and installation coordination.
Contact us for a complimentary discussion regarding your project.

7-SIMPLE STEPS TO YOUR BEAUTIFUL SPACE
We don't just build beautiful spaces, we help you enjoy the process. We recognize that the journey is just as important as the final destination. We strive to make the process as effortless as possible.
As we lead you through the process, you will benefit from our full depth of product and interiors knowledge. Rachel Blindauer's connections in the furniture, lighting, textile and decorative accessories industries provide you with the best products and prices.
A YEAR FROM NOW YOU'LL WISH YOU HAD STARTED TODAY.
-SHARON COURISKY
*

 Style Homework

Before we begin, you gather at least 6 inspirational images so we can better understand your aesthetic and needs. Feel free to look through our Pinterest page to see if there is any inspiration there that speaks to you. Bring those images to our first meeting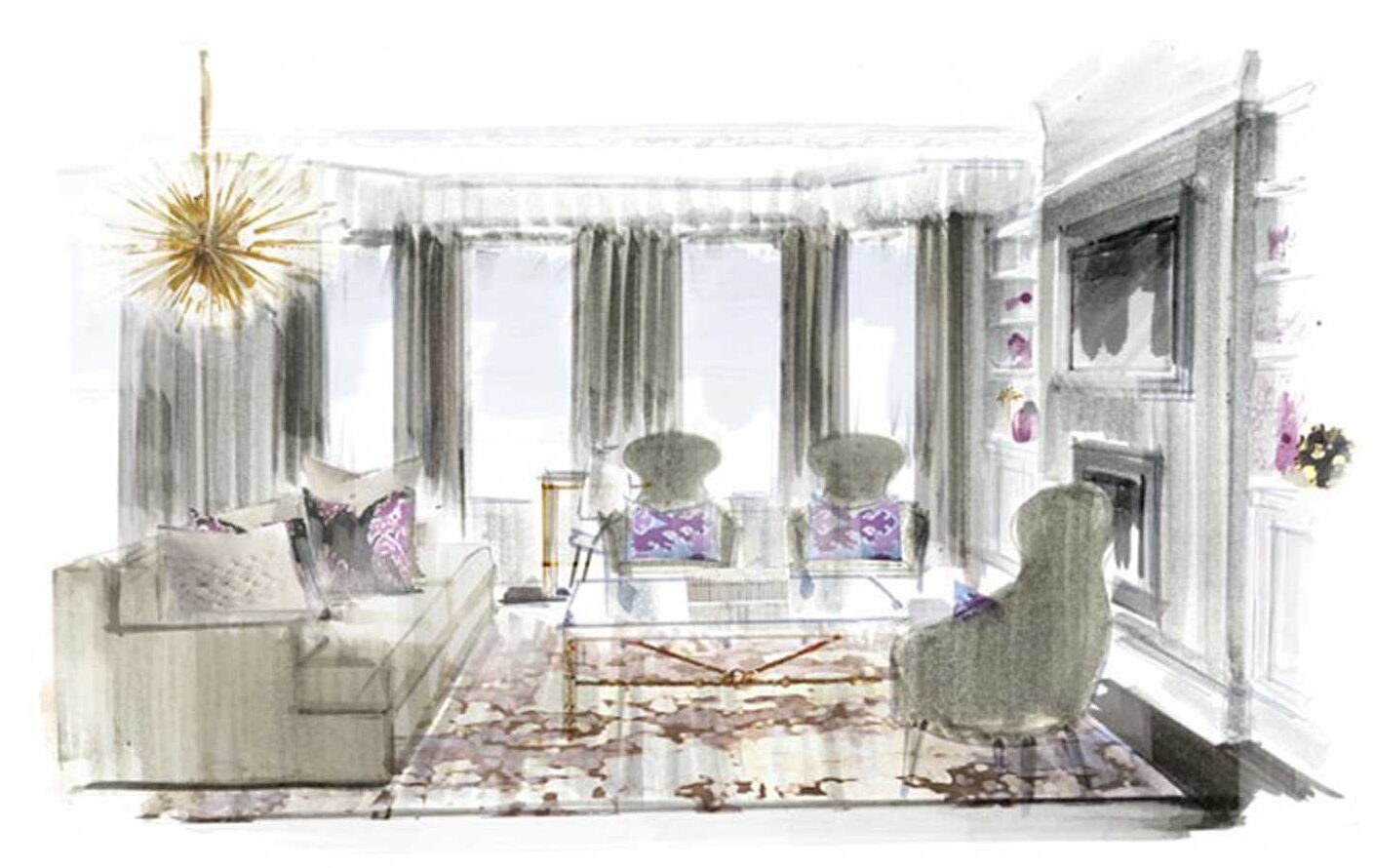 1

 Complimentary Interview at Job Site

In this first conversation we will:
Get to know each other
Review our work portfolio
Show you how we work (examples of boards, review before and afters, etc.)
Explain our design process
Review your client questionnaire
Walkthrough the site
Define the project's scope
Discuss the space's use and you desires
Review your inspiration images
Discuss project timeline
Discuss budget and review billing information
No design advice will be given and the meeting is limited to 1 hour.
2

 proposal review and signing

After the first meeting you, will receive the design proposal. Once we receive the signed proposal and initial design fee we will begin work.

Options on the proposal include add-ons like a sketch or 3D renderings of what the finished room will look like.
3

Design Time

This part requires research and possibly revisting the space. This phase will take 1 month or more.
Create floor plans
Gather construction or install estimates
Gather material samples
Create design presentation
Create product price list
4

On-site Design Presentation

The on-site design presentation includes:
Give full design presentation
Review price lists and construction estimates
Review recommended contractors
Questions and answers
5

Approval & Payment

We will obtain your approval for project costs, then you will submit your payment(s).*

*We are proforma, which means that we need to receive your payment in full before we are able to order any product.
6

Installation

Depending on the scale and client needs, the installation will be compressed into as few days as possible. Ideally this happens in 1-3 days.

Installation will happen in this order:
Flooring installed
Walls painted
Window treatments in and steamed
Client will then be asked to leave the site for a minimum of 12 hours to allow us to unpack and install furniture, textures, hang wall art, place accessories, etc.
Accessories will be brought in on consignment if not already purchased.
Space will be cleaned
Final photos will be taken
Client returns when room is completed. If doing consignment accessories Client is given a price list of the Accessories. In a pre-determined amount of days the bill is due for the Accessories. Any items you do not want need to be returned before the bill due date.
7

Celebrate & Enjoy

Your place now looks amazing! It's time to invite your friends over to enjoy the fruits of your labor.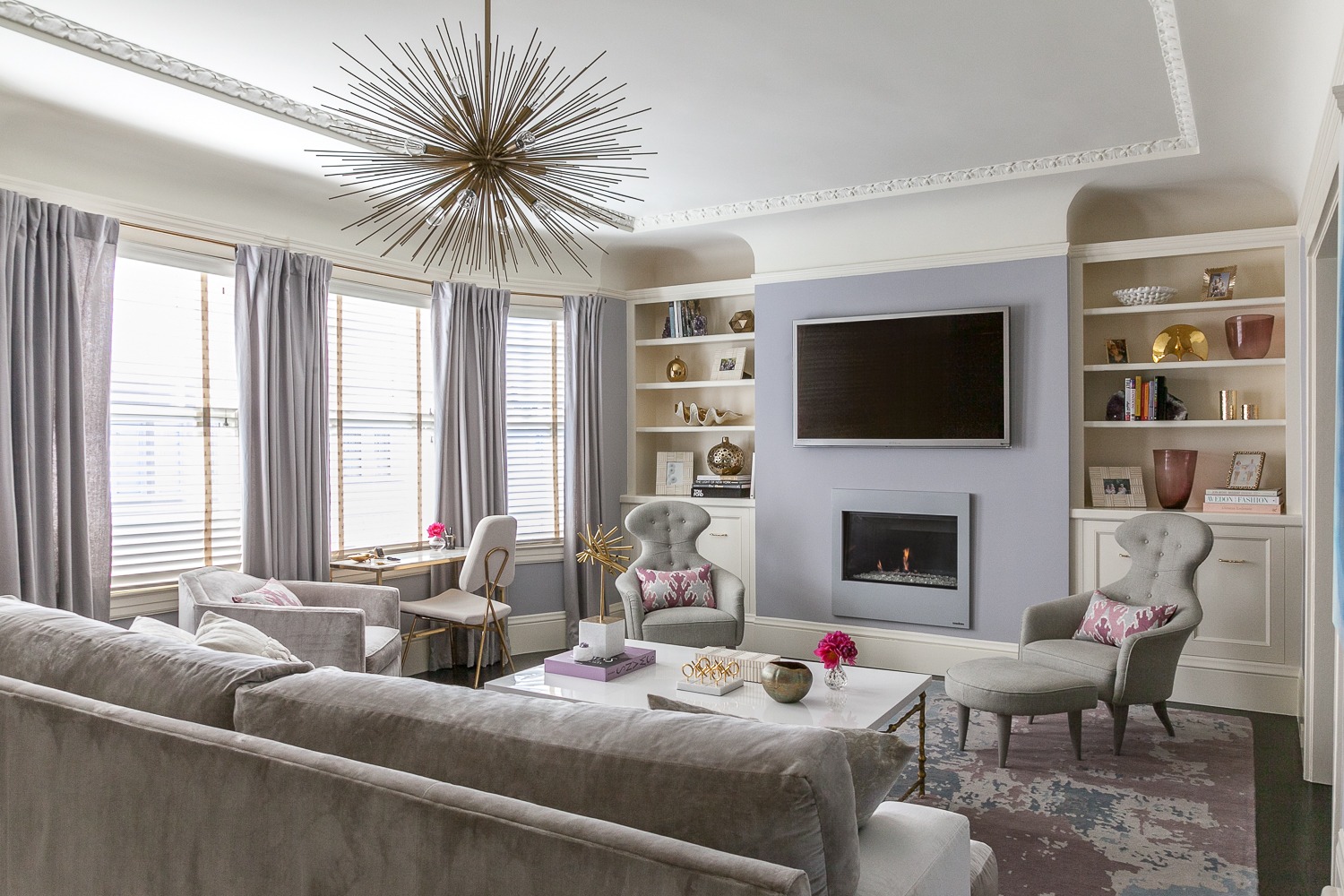 Absolutely thrilled with the recent interior design work! The transformation of my space exceeded my wildest expectations. The attention to detail and the seamless blend of functionality and aesthetics are unparalleled. Highly recommend for anyone seeking top-tier design expertise.
Remarkable interior design! The level of creativity and craftsmanship is astounding. My home feels like a luxurious haven thanks to Rachel Blindauer and her teams incredible work. If you desire the best, look no further. This is the pinnacle of design expertise.
Incredible interior and furniture design that deserves nothing less than five stars! The impeccable taste and attention to detail have transformed my space into a masterpiece. It's an absolute pleasure to recommend this exceptional design service. Everything came together so beautifully that we are still in awe.