I always determine the paint color after all of the furniture, fabrics and finishes have been selected because wall color is REALLY what pulls the whole room together. Most of the paint colors I do are custom paint colors for this reason. I always suggest consulting a designer on what color would best to pull everything together under your specific color of light in the space. You would be amazed at how the light changes in different geographical locations. For example you wouldn't take the hot bright colors used near the equator and expect them to look amazing in Alaska, but the same applies from th east coast to west coast. Having said that the below are a few of my favorite colors under the San Francisco sun.

Neutrals:
Revere Pewter Benjamin Moore
Rockport Grey Benjamin Moore
Wood Ash C2-439M by C2 Paint
Urban Living RLUL215 Ralph Lauren
Ventana 11-25 Pratt & Lambert
Devonshire Green 1489 Benjamin Moore
Silver Mink 33-25 Pratt & Lambert
A late addition, but absolutely gorgeous and masculine is 1547 Dragon's Breath by Benjamin Moore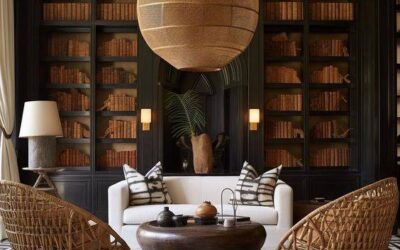 What is scale in interior design? Scale in interior design refers to the size and proportion of objects in relation to one another and the space they occupy. It is a fundamental principle that can greatly impact the overall aesthetic and functionality of a room....