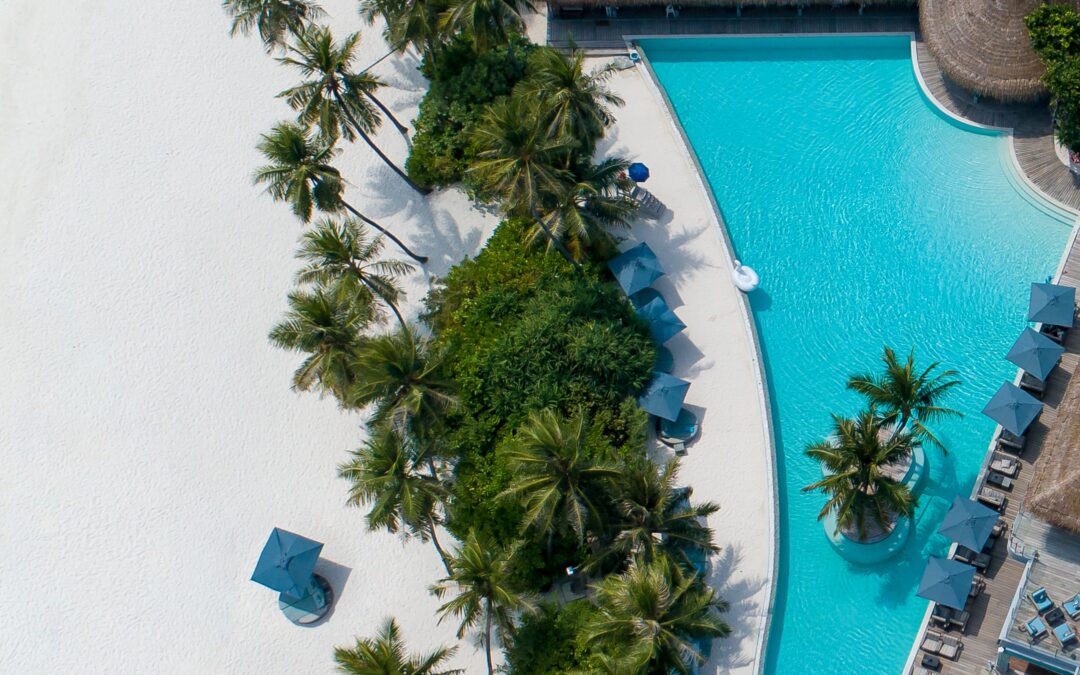 In the ever-evolving world of hospitality, where the pursuit of excellence is unending, the realm of interior design takes center stage. Crafting distinctive, immersive experiences for hotel guests isn't merely a matter of aesthetics—it's a symphony of art, functionality and hidden practicality. As an interior designer, I invite you to explore seven groundbreaking trends that are revolutionizing the landscape of hotel interiors. These trends not only redefine how hotels operate but also create indelible, unforgettable experiences for the discerning traveler.
1. Sustainable and Eco-Friendly Practices:
In an era of increased environmental awareness, sustainable design and its savings on lowering the energy consumption of the building is a focus for hotels. From energy-efficient lighting to eco-friendly systems, hotels are adopting sustainable practices to reduce their carbon footprint. The integration of natural elements, such as green walls and rooftop gardens, energy-efficient systems, reducing waste, and using locally sourced and organic products not only enhances aesthetics but also promotes a sense of well-being among guests. Energy-efficient systems, such as lighting and appliances, are also being implemented to reduce energy consumption.
Well Designed Energy-Efficient LED lighting: The lighting design plays a crucial role in setting a memorable ambiance and mood of hotel interiors. From warm and inviting lighting in lobby areas to adjustable reading lights and ambient lighting in guest rooms, well-designed lighting creates a sense of comfort and luxury.

Passive Solar

Waste reduction: Beyond aesthetics, it's about responsible management. Water-saving fixtures, waste reduction strategies, green low-wash initiatives, and a commitment to recycling.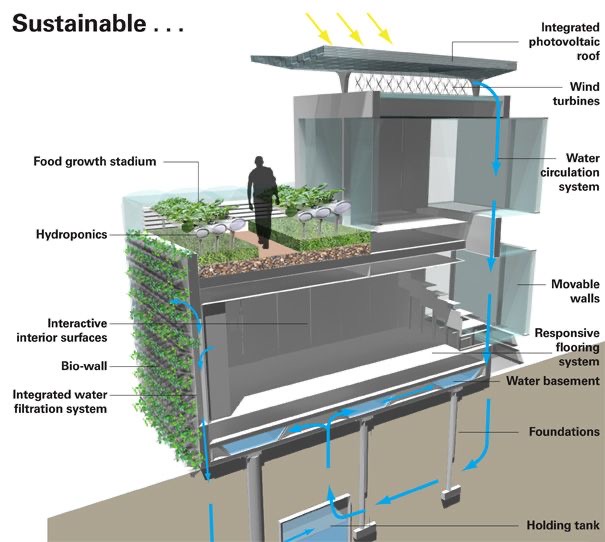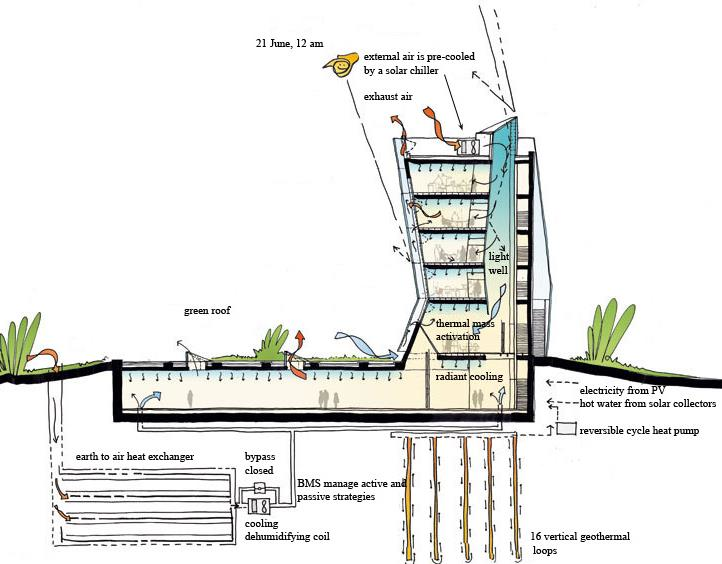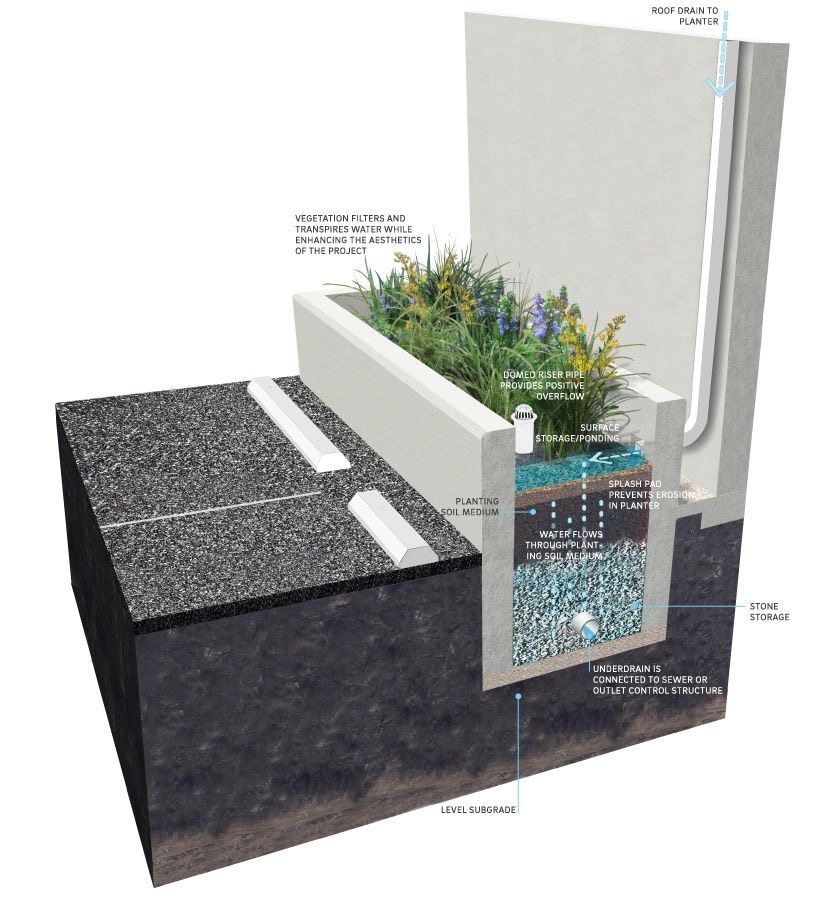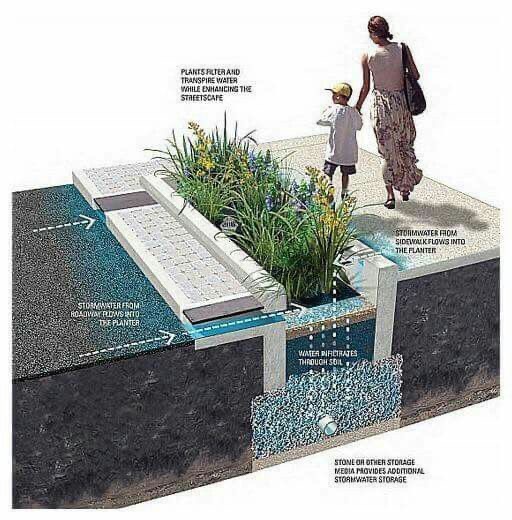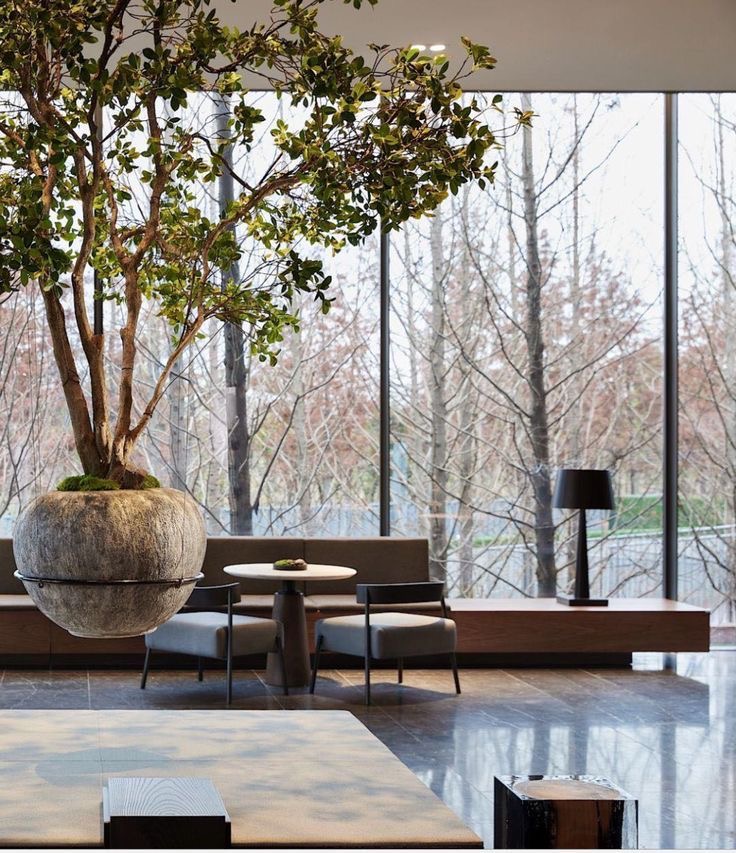 The concept of biophilic design is beyond a trend; it's an enduring philosophy. As a seasoned hotel interior designer, I've witnessed this approach transform spaces from ordinary to extraordinary. Biophilic design aims to connect guests with nature by incorporating natural elements into interior spaces. Biophilic interiors have been shown to reduce stress levels and enhance the overall guest experience. Creating a calming environment through the use of natural elements has been shown to reduce stress levels and enhance the overall guest experience. In hotels this is how to amplify this experience:
Indoor Plants, Gardens and Living Walls: Bringing nature indoors with automated watering is necessary to keep a space from looking sterile and commercial.
Atriums and Large windows: The orchestration of natural light through expansive windows, panoramic views, skylights, and the careful integration of atriums transforms hotel spaces into sanctuaries where guests find solace and inspiration.
Natural materials: Use of authentic materials like wood and stone portray quality and are an affordable way to achieve an expensive look.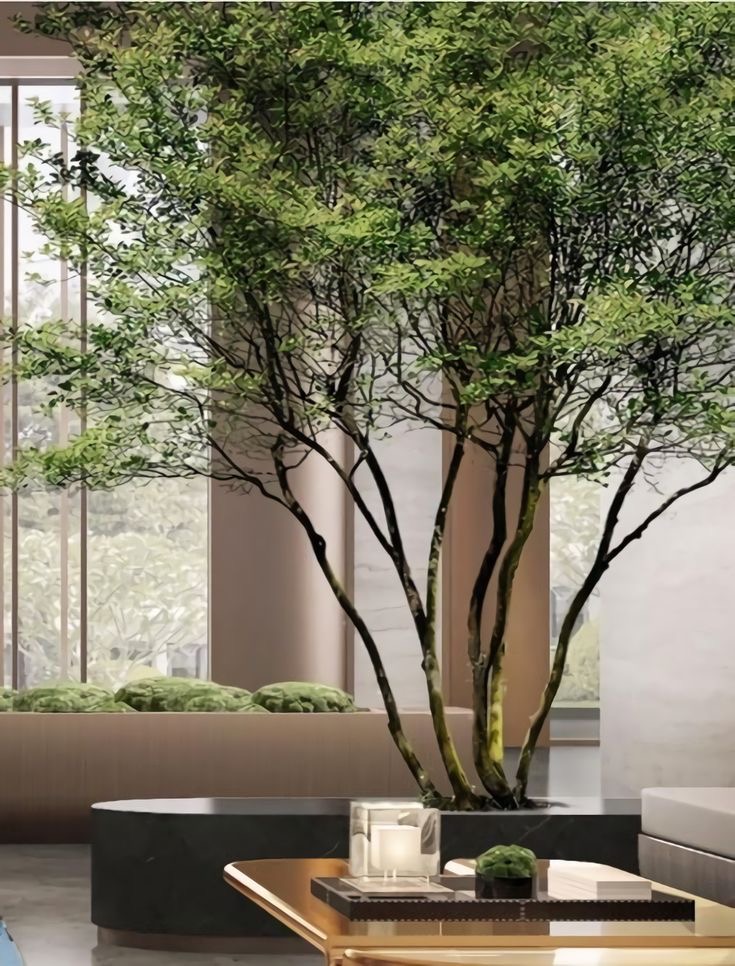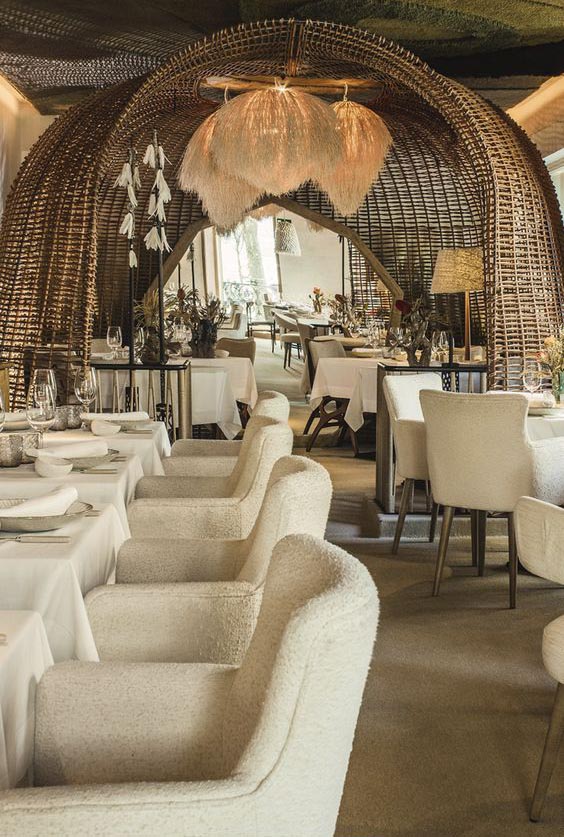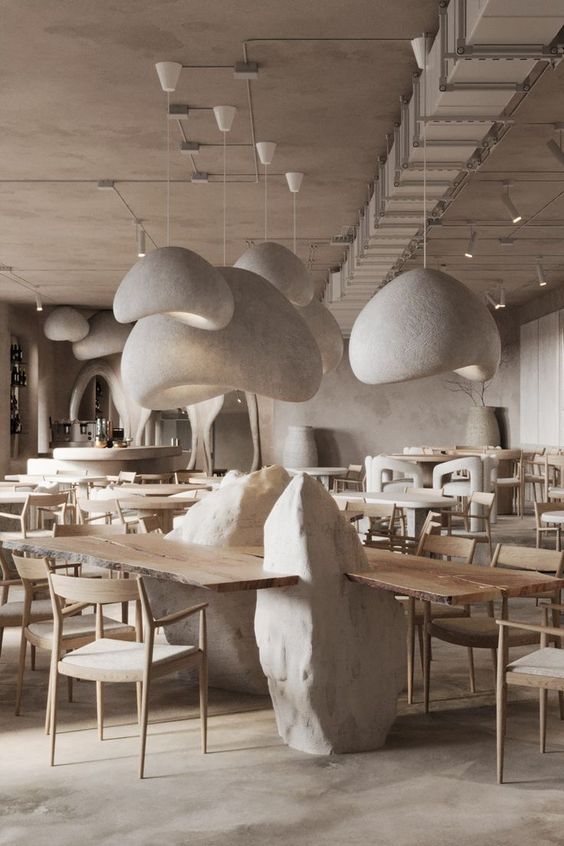 3. Technology Integration
Hotels today are at the forefront of technological integration. Seamless and sophisticated, technology is interwoven into the guest experience.  Interactive displays, smart room systems, and mobile check-in services are just a few examples of how hotels are integrating technology seamlessly into their design. The result is a modern, convenient stay that befits the most tech-savvy traveler:
Mobile check-ins and keyless entry systems: Your smartphone becomes your key to a world of luxury and comfort as hotels leverage digital systems to offer hassle-free check-ins and keyless room access.
In-room Automation: Through intuitive smart systems, guests can customize room features like lighting and temperature with effortless ease.
Personalized recommendations: Thanks to artificial intelligence, hotels can now provide recommendations that cater to individual preferences, turning the stay into a bespoke journey.
Mobile Apps: Cutting-edge mobile applications put guests in command, allowing them to personalize their environment, request services, and access vital information from their fingertips.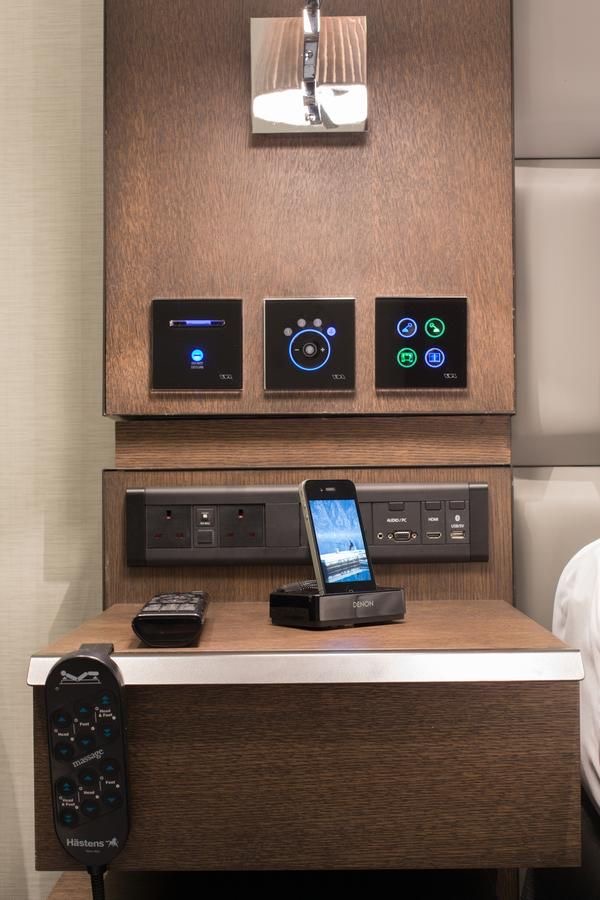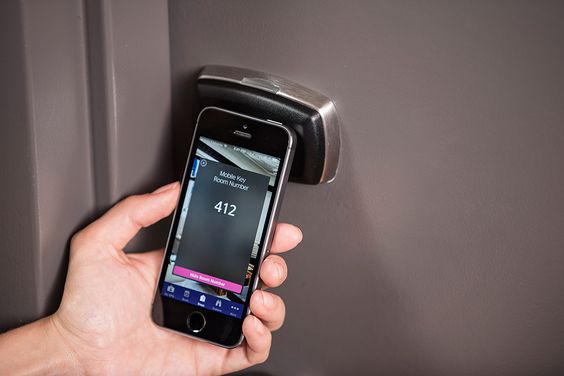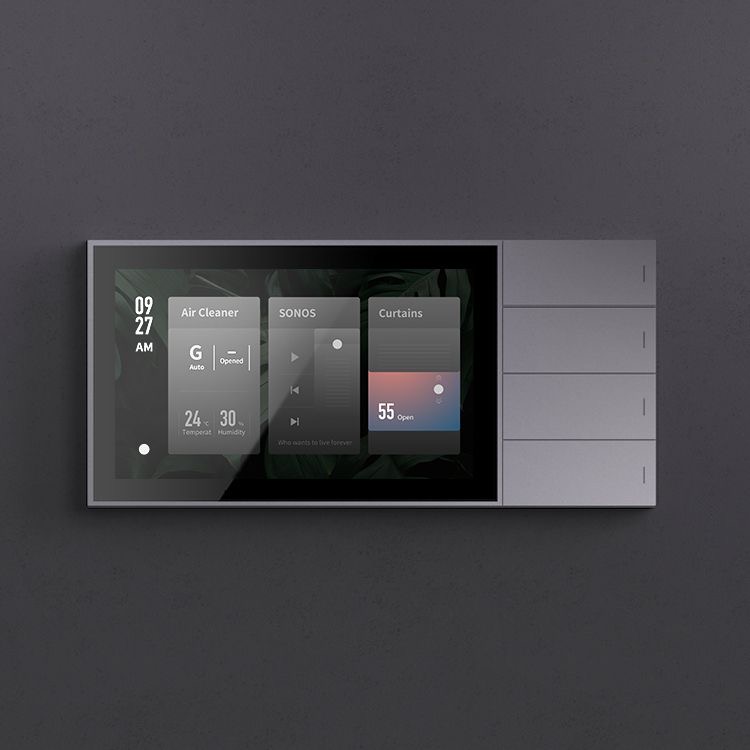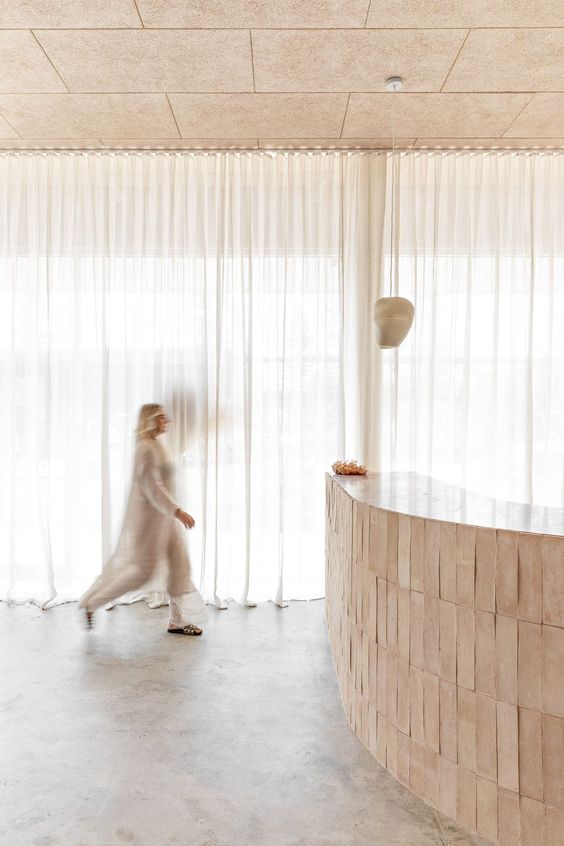 4. Multi-functional Spaces and Comfortable Spaces
Hotels are reimagining their spaces to cater to the changing needs of guests. Flexible and multi-functional spaces are becoming more popular, allowing hotels to accommodate various events and activities. From co-working spaces to pop-up shops and art galleries, hotels are creating dynamic environments that appeal to both guests and the local community.
Thoughtful Design and Cozy Nooks: Design, comfort, and groupings in a vast space is a hallmark of my work. Thoughtfully designed seating areas, communal spaces, and cozy nooks provide guests with comfortable spaces for relaxation, work, or socializing. By offering versatile and inviting spaces, hotels foster a sense of comfort and enhance the overall guest experience.
Co-working Spaces: Not hidden away in a stale room, co-working spaces offer more than just a desk; they offer a comfortable, social environment conducive to productivity and networking.
Pop-up Shops and Art Galleries: By hosting pop-up shops and collaborating with local artists, hotels create cultural microcosms that bridge the gap between guests and the local community. These spaces can be set aside in the lobby with curtain tracks.
Versatile Event Venues: Flexibility is paramount. Hotels offer versatile event spaces that can be tailored to host various events and activities.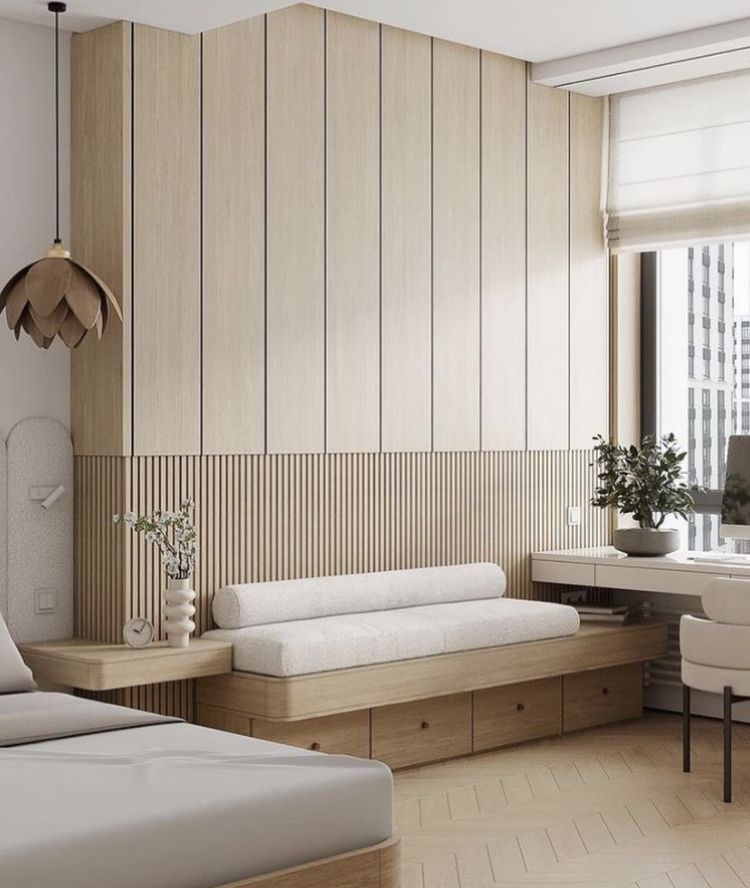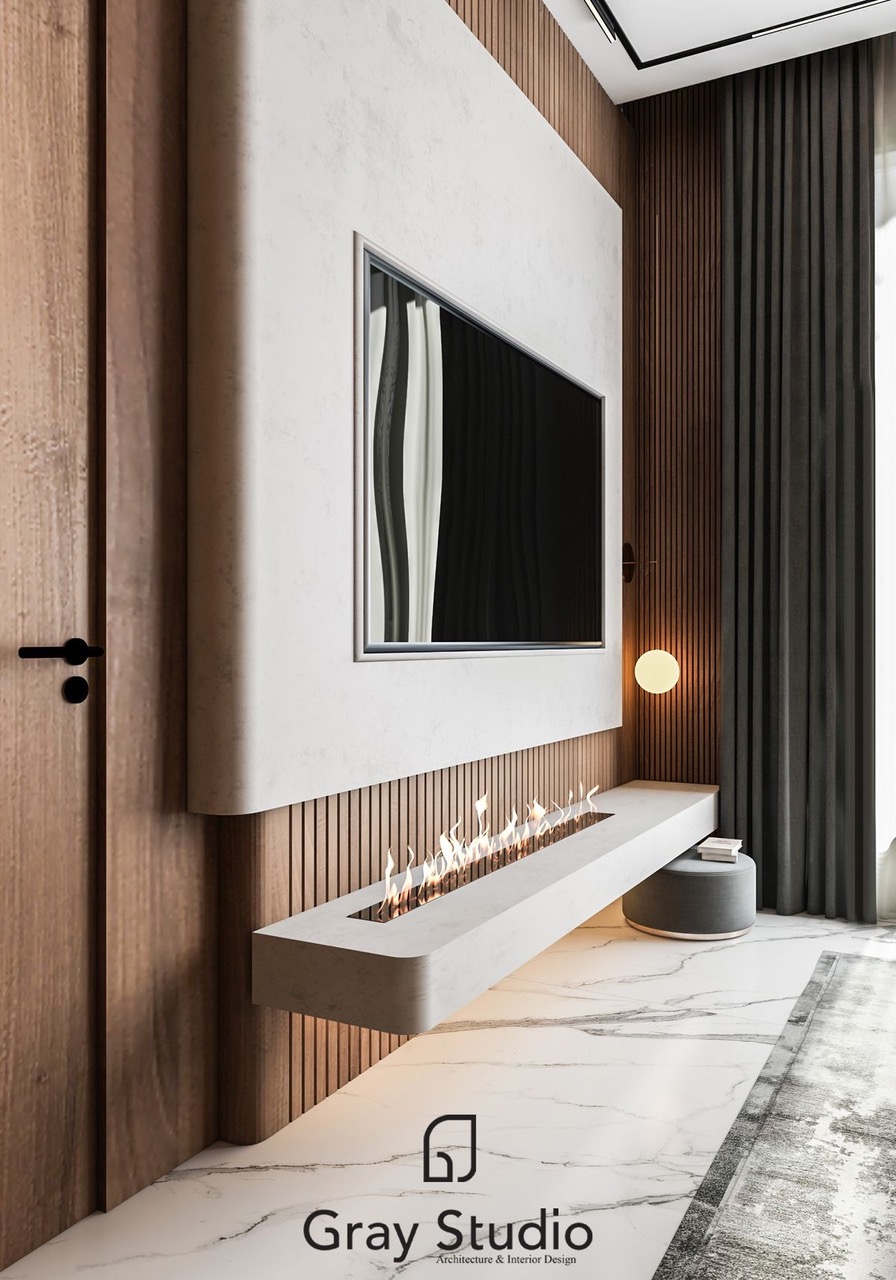 5. Wellness and Well-being
Guests are increasingly prioritizing their health and well-being when choosing a hotel. Wellness amenities now include fitness centers, yoga studios, spa facilities, healthy dining options. Personalized wellness programs are also on the rise, providing guests with opportunities to rejuvenate and maintain their well-being during their stay. Combining business trips with leisure and services results in a need to cater to both business and leisure needs, such as conference facilities as well.
Fitness Centers: Elevating the hotel guest's workout experience by incorporating state-of-the-art fitness centers with modern equipment.
Yoga Studios: Hotels are providing dedicated spaces for yoga and meditation.
Pool and Spa Facilities: A sanctuary for body and soul hotel pools allow guests to relax and rejuvenate during their stay.
Healthy In-Room and Restaurant Dining: The menu extends beyond traditional offerings, including Gluten Free/Vegetarian/Keto options.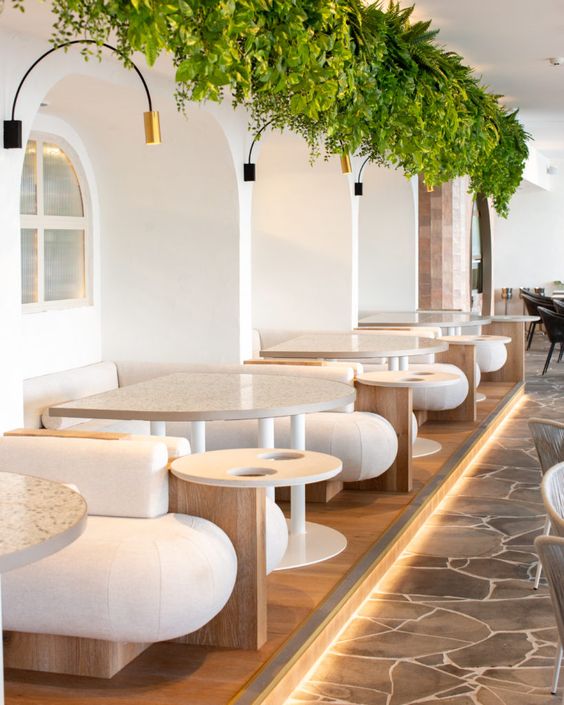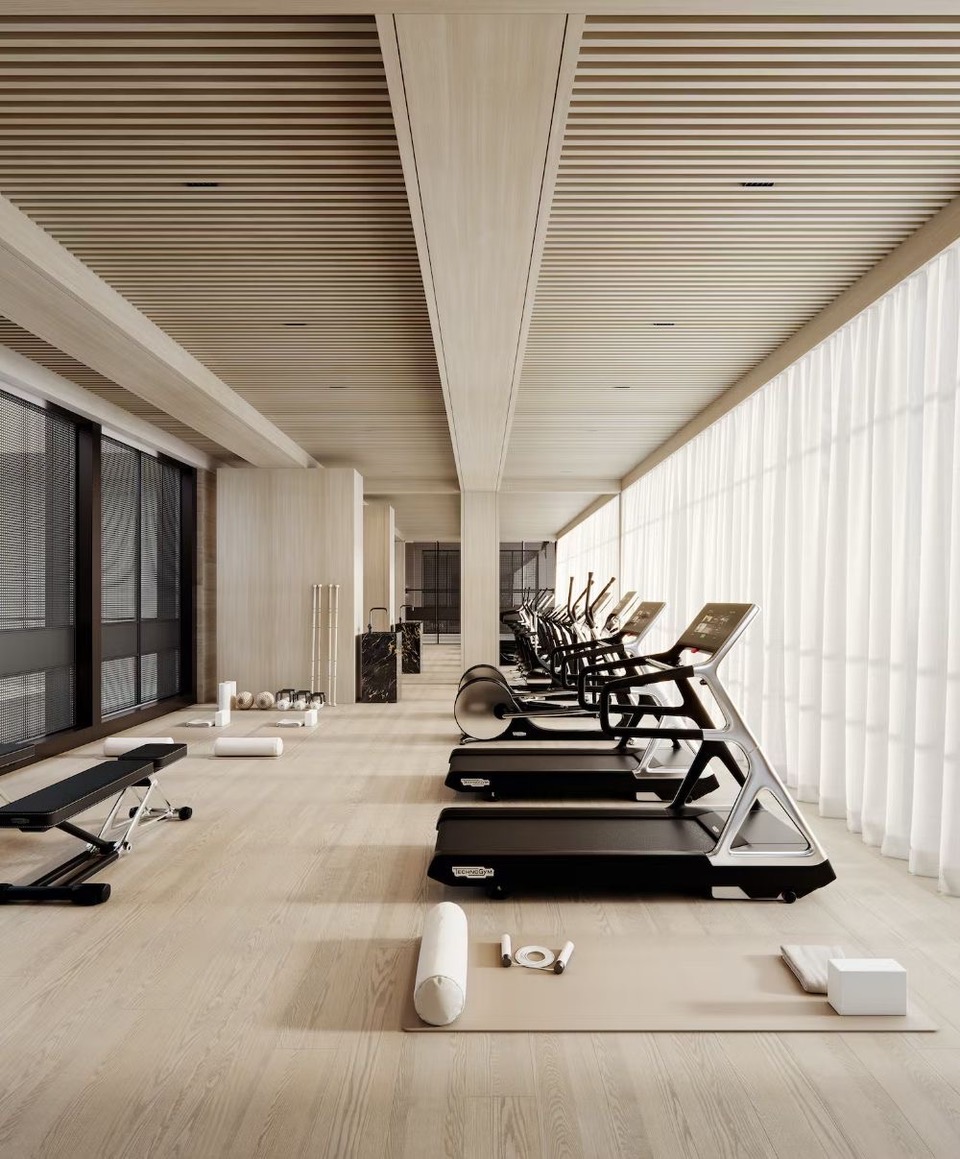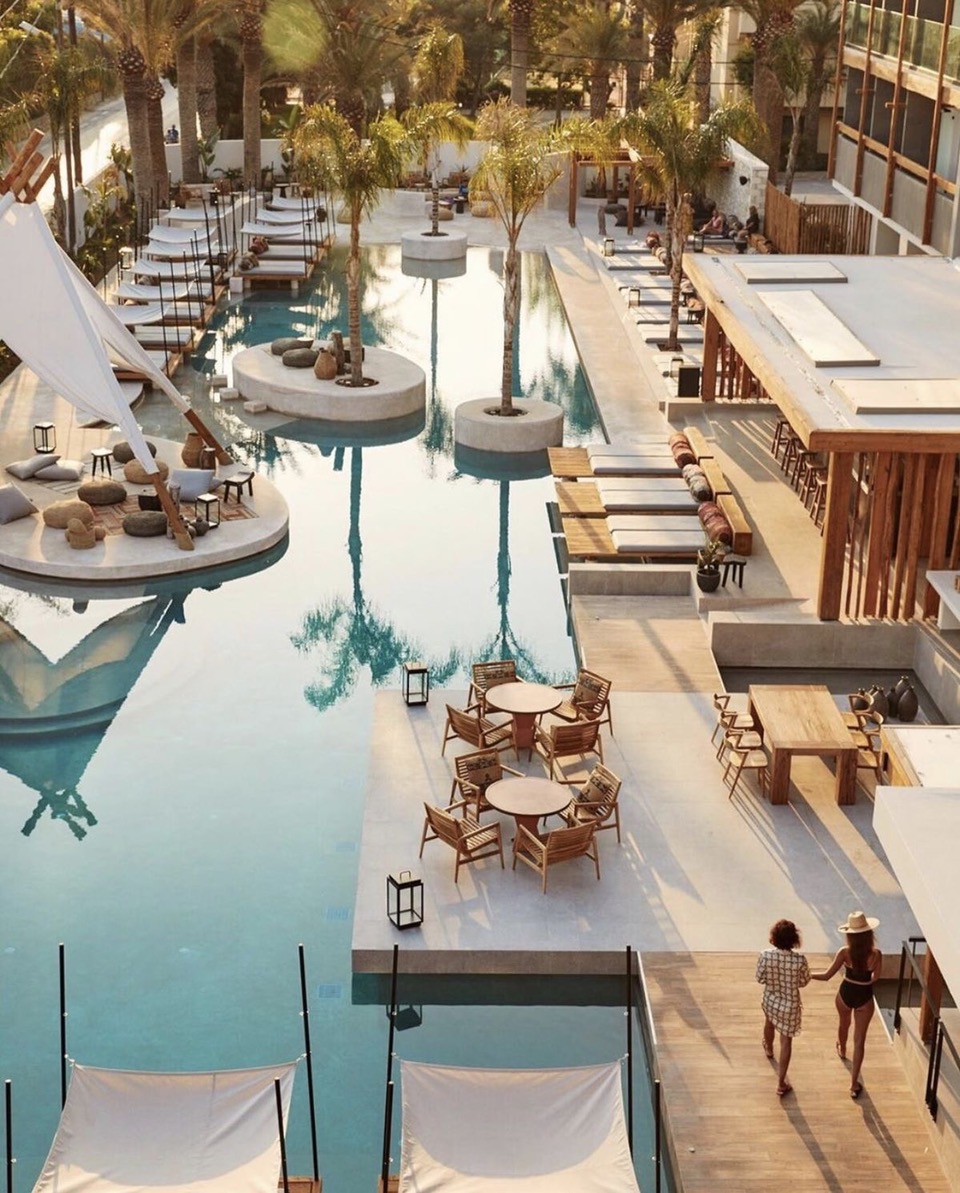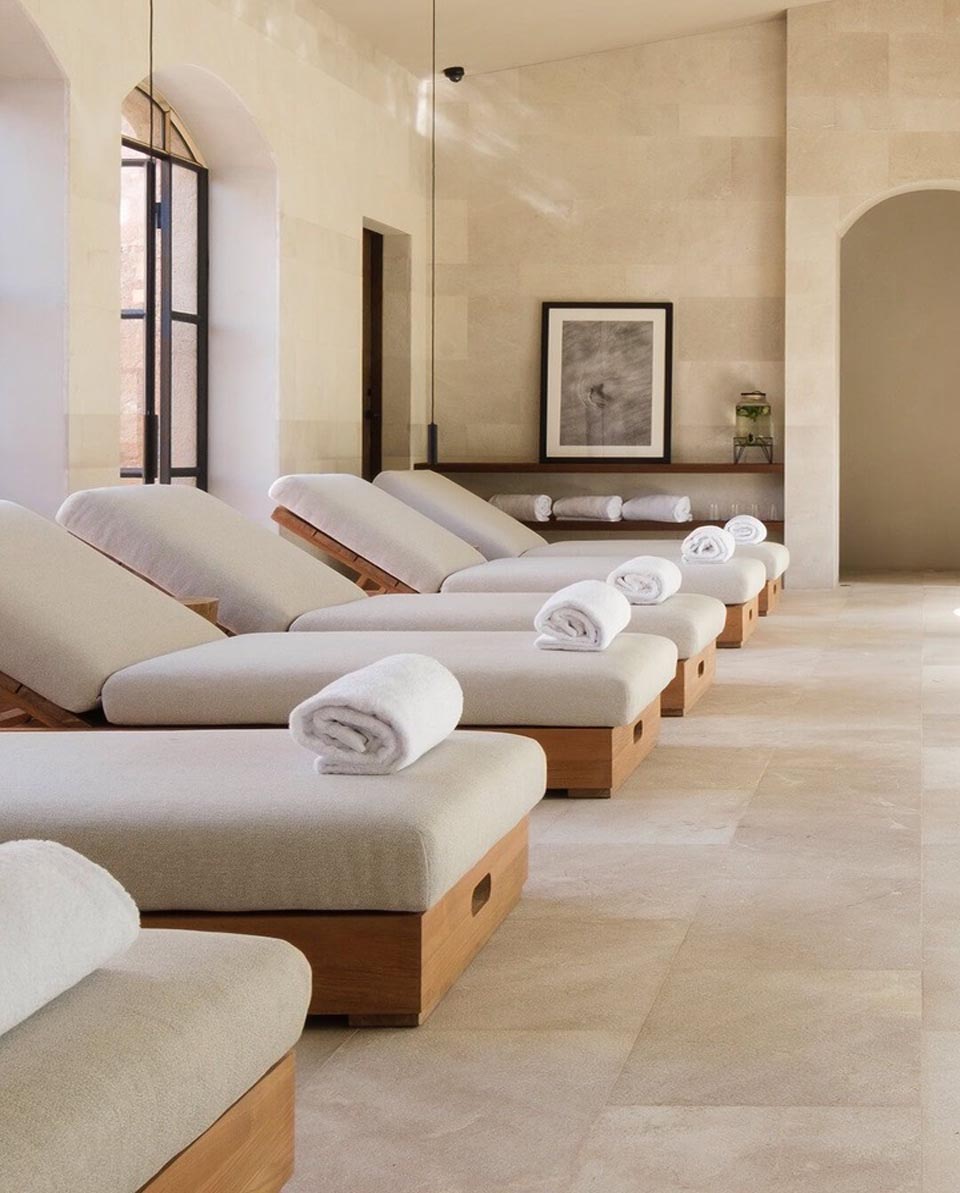 6. Personalization and Customization
In the age of personalization, hotels are crafting unique and tailored experiences that resonate with each guest:
Tailored Room Amenities: The era of one-size-fits-all is behind us. Now, personalized room amenities elevate the guest's experience, making it truly exceptional.
Curated Local Experiences: Hotels are weaving the local culture into the guest experience, offering curated, authentic experiences that resonate with the destination's spirit.
Customized Recommendations: By analyzing guest preferences and previous stays, hotels are using data-driven AI to offer guests recommendations that align with their interests, saving them precious time in research and planning.
Customized Concierge Services: Guests no longer need to fit into a template; hotels are fitting their services around each guest's unique needs and desires.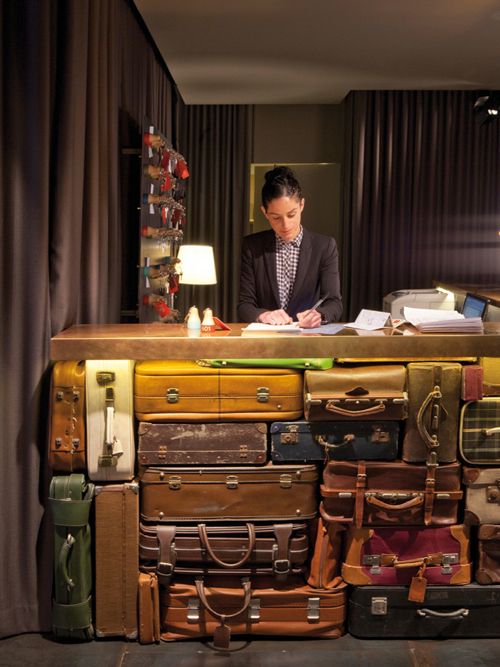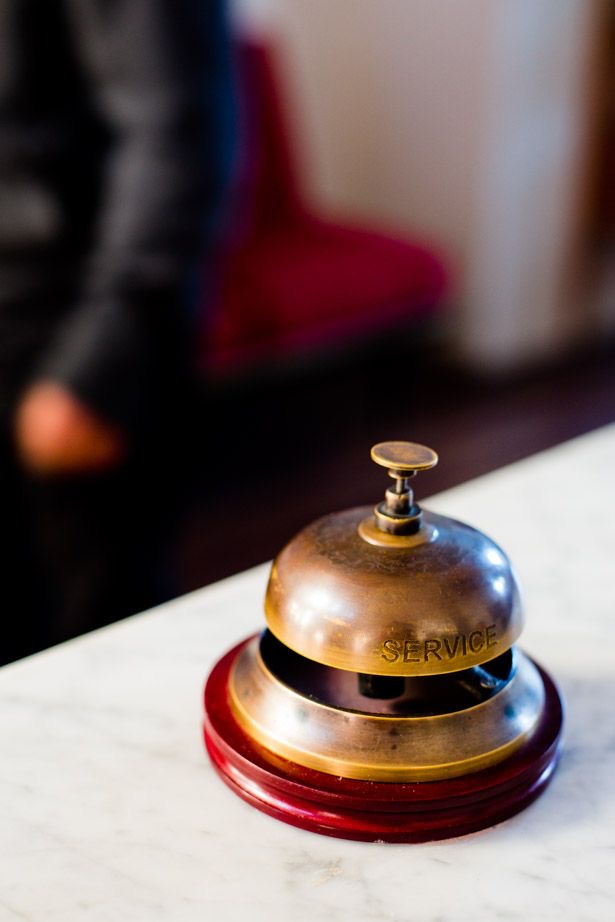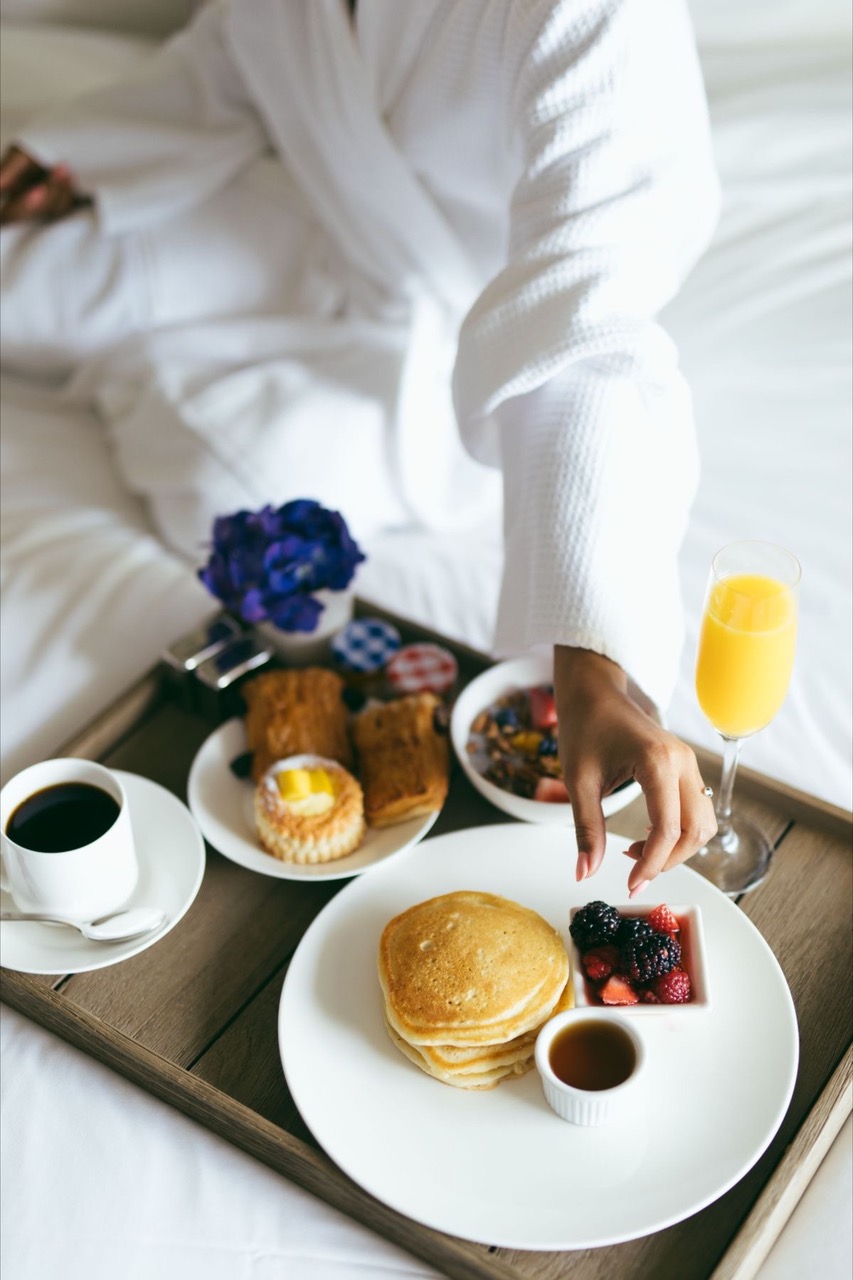 7. Immersive Art, Cultural Integration, Sense of Place
Hotels are embracing art and cultural integration to provide guests with unique and immersive experiences. Incorporating local artwork, traditional motifs, or showcasing the work of local artists adds a touch of authenticity and creates a connection to the destination. By incorporating local artwork, traditional motifs, and showcasing the work of local artists, hotels are able to add a touch of authenticity to their spaces and establish a profound connection between guests and the destination they are visiting.
Celebrating Local Artwork: By displaying paintings, sculptures, and other forms of artwork created by local artists, hotels can showcase the talent and creativity of the destination they are situated in. This not only creates a visually appealing environment but also allows guests to immerse themselves in the local culture and art scene.
Traditional Motifs and Designs: Traditional motifs and designs into their interior spaces. By using elements inspired by the local culture, such as traditional patterns, colors, and materials, hotels can create a sense of place and authenticity. Whether it's incorporating intricate Moroccan tiles in a hotel lobby or adorning guest rooms with Chinese calligraphy-inspired wallpaper, these design choices enable guests to feel a genuine connection to the destination's cultural heritage.
Showcasing Local Artists: Supporting local artists and providing them with a platform to showcase their work. Many establishments have started collaborating with artists from the community, dedicating gallery spaces within the hotel premises to exhibit their art. This not only gives guests the opportunity to appreciate and purchase unique artwork but also fosters a sense of connection between guests and the local art scene. Moreover, some hotels even organize art workshops and events, allowing guests to actively engage with the artists and gain deeper insights into the local culture.
Enhancing the Guest Experience: By immersing guests in the local culture through art, hotels create a memorable and engaging stay. Guests feel a sense of belonging and are more likely to develop an authentic connection with the destination. This connection can extend beyond the hotel walls, as guests explore the local community and seek out authentic experiences based on the cultural influences they have experienced.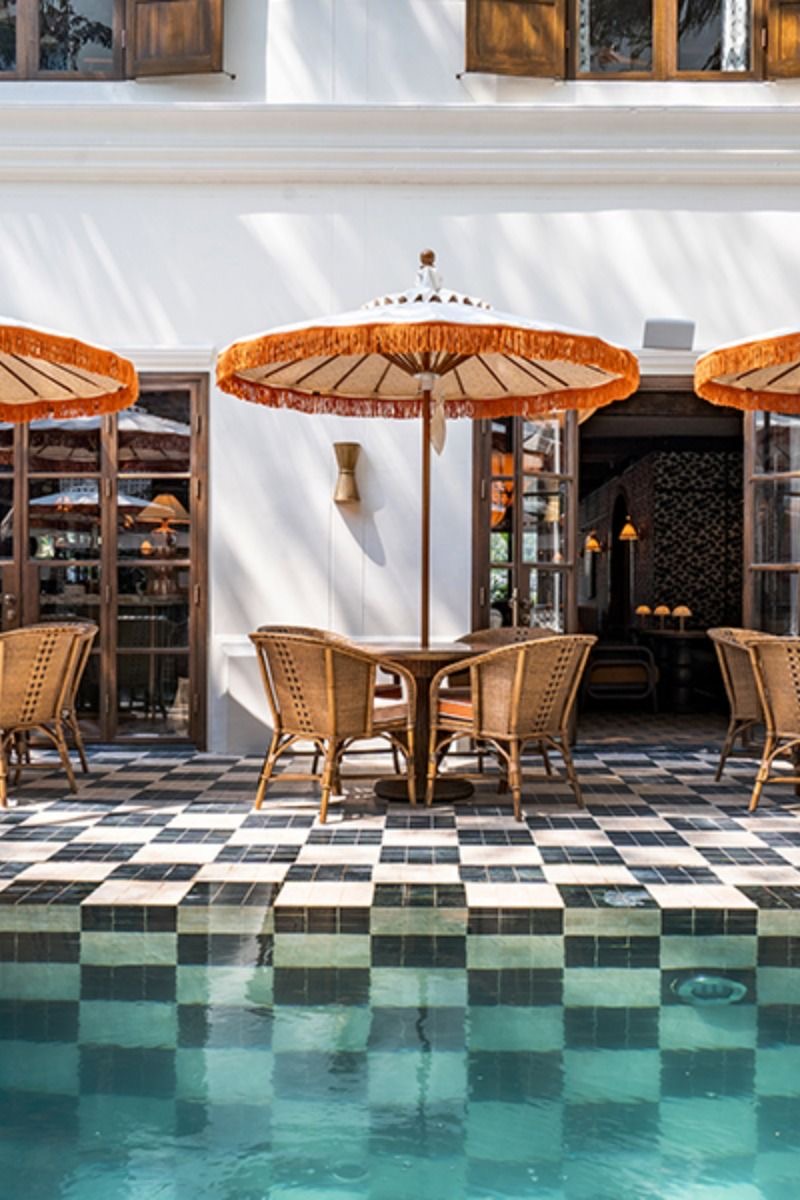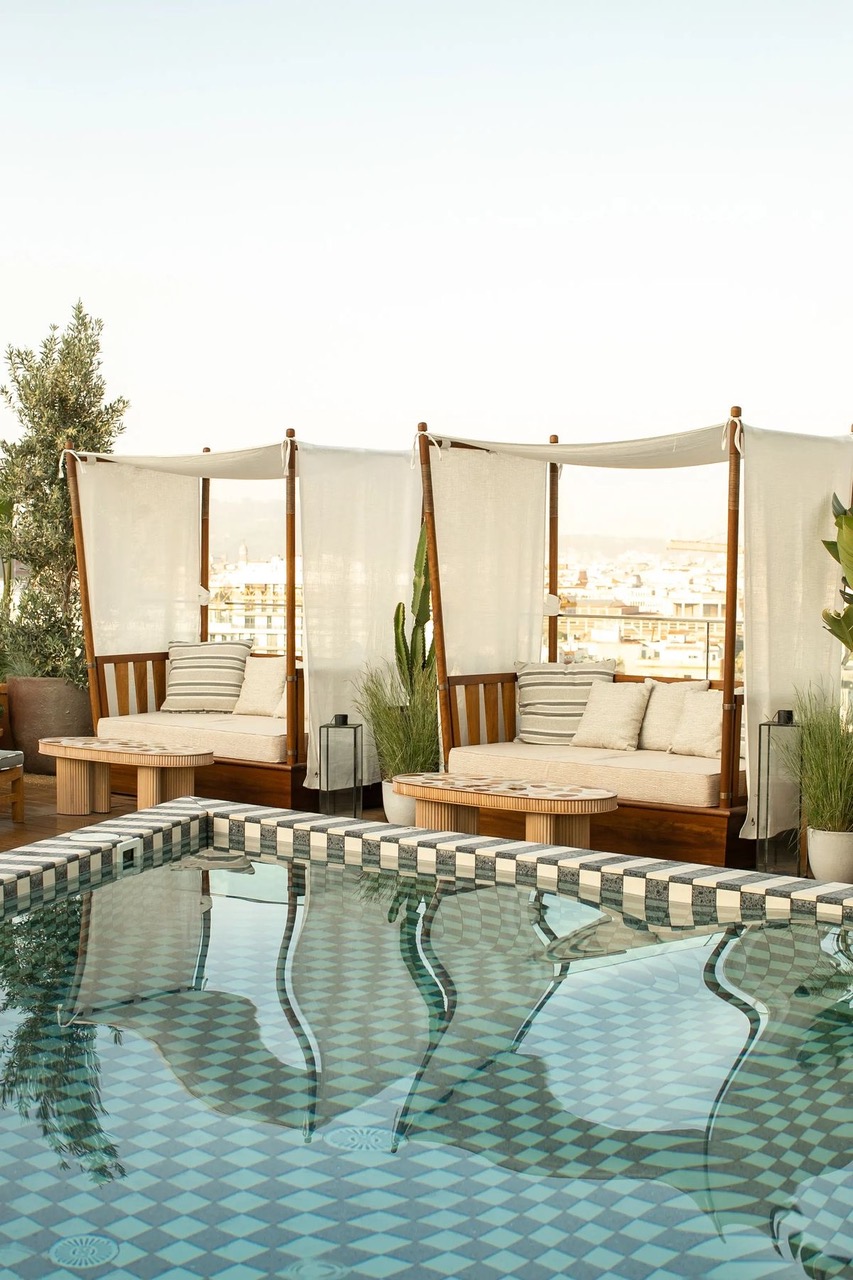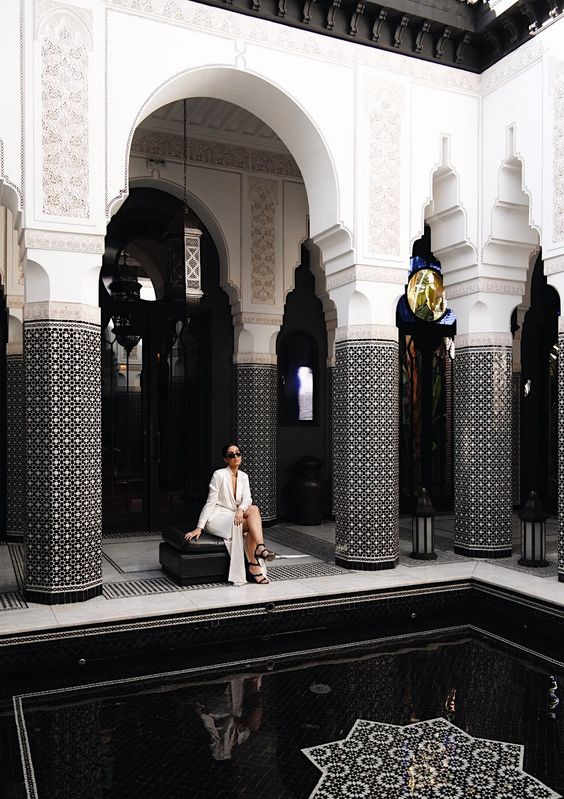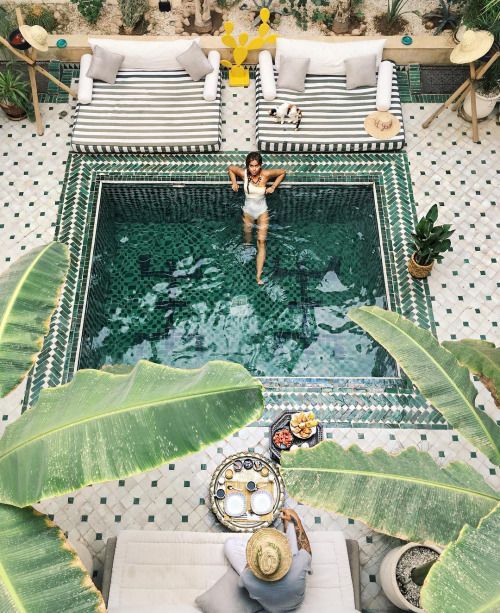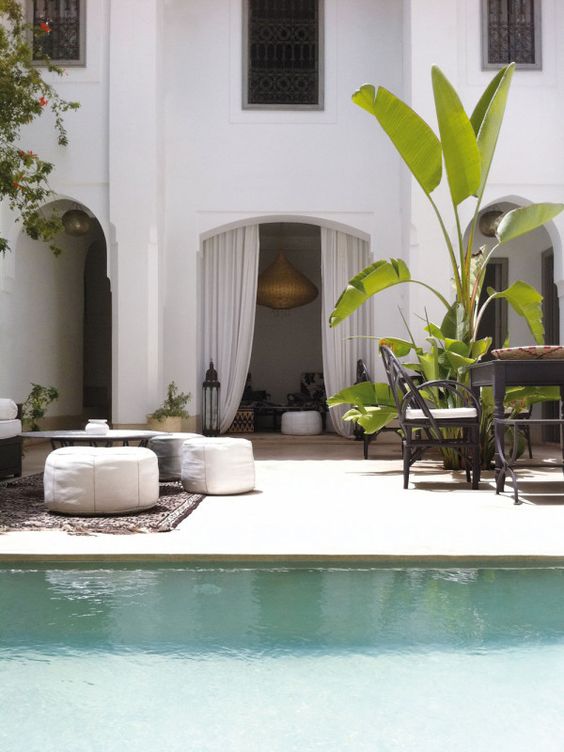 In sum these trends are reshaping the hospitality industry by incorporating sustainable practices, connecting guests with nature, leveraging technology for convenience, creating versatile spaces, prioritizing wellness and well-being, and providing personalized experiences. As the industry continues to evolve, interior designers and hotels continue embrace the ever-changing needs and preferences of travelers.