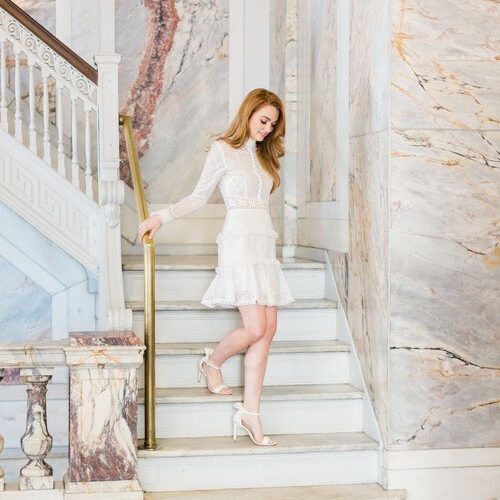 TIPS ON HIRING AN INTERIOR DESIGNER
Tips on Hiring an Interior Designer
Getting your dream home designed can be an incredibly exciting and satisfying experience. If you've never worked with a designer before, getting started with the process can seem complicated and confusing. To help out, I have put together some questions to ask your interior designer and tips on hiring an interior designer.
Some questions to ask are the following:
What kind of design services do they offer?
Full-service firms manage a project from start to finish, while consultants work on a smaller scale and will provide quick advice or guidance as needed. Hiring consultants are beneficial when you are looking for some guidance on particular services like space planning or color consultation. Be sure to ask whether they have a minimum project size or budget that they typically work with.
Who will be you be working with?
How many employees does the firm have?  Will you be working solely with the principal designer or with other designers in the firm? If the firm is larger, find out if you will have one designer as the main point of contact.
What are the billing practices?
Some designers do hourly billing while others do lump sum by the project. Confirm how your designer charges for the project to estimate how much you will spend. In general, expect your budget to be 35% of the value of the final design and installation cost.
Can they work with the architect?
The ideal time to hire an interior designer is when the structure of your house is being designed. Plans and designs created by your interior designer at this point can be used to guide the structure and the MEP (Mechanical, Electrical, and Plumbing) layout. Involving an interior designer at this stage can guarantee that the outlets, lighting, and wiring are suited to interior design and do not need to be changed. Working with the architect and the interior designer at the same time also makes it easier to have a consistent plan for the exterior and interior, with both following the same theme and design style. Hiring an interior designer who can work with architects can, therefore, significantly cut down on cost and time and deliver better designs.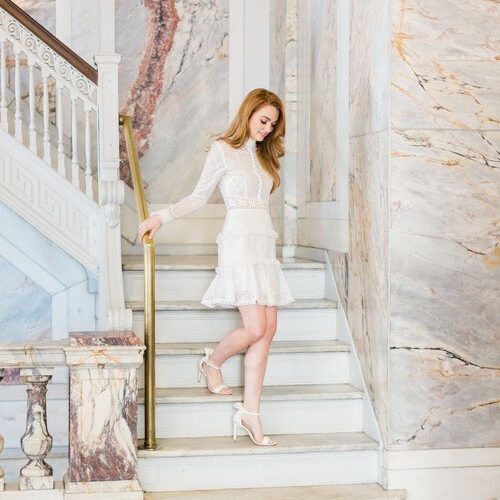 Finding a designer:
Many of my clients find me through my previous clients or by coming across me online.  Interior designers keep a portfolio of their designs. Browse through as many portfolios as you can, noting photos that fit with your vision for your home. If you are in love with the work of a designer located elsewhere, reach out to them to confirm that they would be willing to take the job in your location and see if they have the necessary permits and licenses needed to work in your area. Rachel Blindauer Interior Design has permits to operate in Florida, California, and Massachusetts that I have obtained for my clients with multiple homes and offices.
Training Varies & State Regulations Vary:
While most states I have worked in doesn't require the NCIDQ exam to do commercial interiors, Florida does. Commercial Interior design requires knowledge of building codes/safety regulations, and the budget spent per sq ft is also low compared to residential, which restricts your vendors/product selections. Residential Interior Designers don't have to pass the NCIDQ exam but while some designers have 6-7 years of college training plus field experience like myself, not all do. Interior decorators decorate but often do not have any training, some might have some to no experience, or perhaps are really just in a sales position at a store. Personally, I don't consider people earning a commission on how much furniture they sell you as designers. I have heard nightmares from clients that had a "free" designer fill their home with furniture. Nothing actually fit and none of it was returnable to do the custom nature of upholstery and finishes. Lack of measuring, compensation based on sales and a lack of experience can result in costly mistakes, so make sure you select your designer well.
Personality and Compatibility:
Interior designing is a personal process. It involves opening up your home to a designer and sharing your likes and dislikes with them. Planning and executing takes time and sometimes a year or longer, depending on the size of the project. When you're choosing your designer, make sure your personalities are compatible and that you are comfortable with them.
Decision Making:
Plan your interior design project around a time when you can focus and give it due attention. Schedule your meetings with the designer when all decision-makers are available and make your meetings more efficient by preparing ahead with notes and questions. Couples should align their direction together before meetings. When it comes to big decisions, take time to consider the options, and make sure you love your choice and how it will all look together.
If you don't like a particular choice, let your designer know. Rachel Blindauer advises "I look at hundreds of products, designs, and layouts before I present, so if one doesn't suit your taste or budget, I'll have backups. If what you want doesn't exist I can also custom design the items."
The wait:
Rugs, shipping, and custom pieces can take some time to be created. Often projects take a year from initial concept to installation. There will also be times when things don't go as planned. A part of the design may need to be revised on-site, or an item could get broken during shipping or installation, etc. During these times, trust your designer. One of the benefits of hiring a professional is that they are proficient in handling these scenarios.
Installation:
During the final installation, I generally advise my clients to leave and even go on a short vacation if possible. The installation is the stage interior designers plan for months in advance. At our firm we bring in accessories, flowers, etc. to perfect the home then do a photoshoot. Following this, we do a big reveal and then leave the accessories temporarily in the home for the clients to determine if they want to purchase any of them.
Time, Cost, and Quality :
Consider the three factors of Time, Cost, and Quality, and rank them according to your priorities. While every designer will do their best to optimize all three aspects, knowing how you rank them will let them know what to focus on. Whether you need the design and installation to fit within a tight budget or a short timeline, let the designer know from the start of the project. The design firm will need to analyze if they can help you achieve it before they even start. A good design team will strive to meet these objectives while providing the best interior design to the client.
For further information on Rachel Blindauer's process please follow the below links: