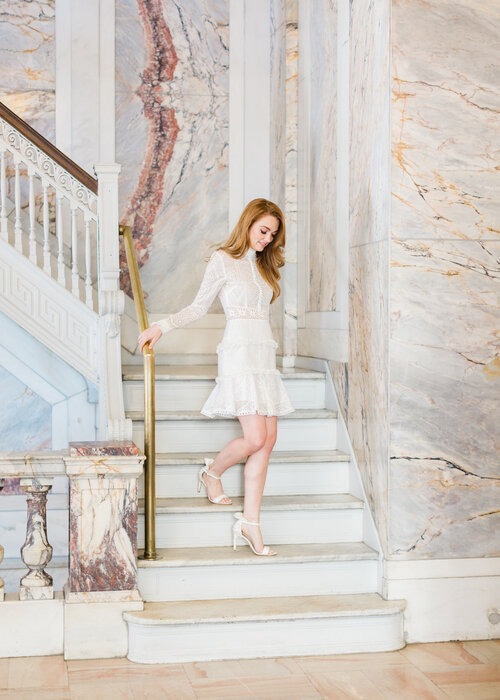 TIPS ON HIRING AN INTERIOR DESIGNER
TIPS ON HIRING AN
INTERIOR
DESIGNER
Some questions to ask are the following…
Is the firm full-service or do they work as consultants? Full-service firms manage a project from start to finish, while consultants work on a smaller scale and will provide quick advice or guidance as needed. Be sure to ask whether they have a minimum project size or budget that they typically work with. Expect your budget to be 35% of the finished value of the home.
Who will you be working with? How many employees does the firm have  — Will you be working solely with the principal designer or with other designers in the firm? If the firm is larger, find out if you will have one designer as a main point of contact.
What are the billing practices? Some designers do hourly billing while others do lump sum by project.
Working with Architects. It's usually beneficial to involve the interior designer once the conceptual/schematic design is set.  At that point it's really helpful to have furniture plans from the designer to confirm that the plans work well and so that we can start thinking about lighting, AV and how they relate to the furniture layout.
Classic headaches of not having an interior designer on board until later in the project are floor outlets that are not located in ideal locations, downlight locations that don't work with the furniture layout or art locations, blocking not being provided for heavy artwork or decorative light fixture support.  Or 2 separate design visions that do not relate to one another. A good Interior Designer helps clarify their overall design direction, which the architect integrates as the process unfolds. Waiting too long to get valuable input from the Interior Designer, Landscape Designer and others (AV, MEP, etc ) can result in costly design changes and delays.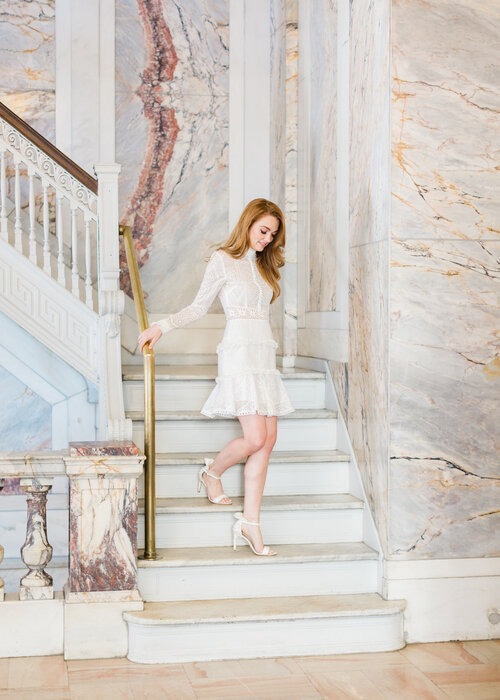 Finding Candidates: New clients are often referred by previous clients, others discover me online. Interior designers generally keep a portfolio of their designs. Browse through as many as you can in your area, noting photos that fit with your vision for your home. Rachel Blindauer Interior Design has permits to operate in Florida, California, and Massachusetts for my clients with multiple homes and offices.
Training Varies: An interior designer typically has a bachelor's degree in interior design. A decorator might be just someone who has a flair for decorating and wants to hang up a shingle yet they probably won't have as much training as a designer.
Personalities: Your going to open up your personal space and likely spend a year with the person you hire, so along with vetting their work, make sure your personalities mesh.
Decision Making: Meetings should be with all decision makers present. ave notes ready and prepared each time you call or meet with your designer. Couples should align their direction before meetings. As you make design choices do your homework and make sure you love them and how it will all look together. Schedule a big project for a time when you can give it your full attention. Trust your instincts if a particular decision feels wrong,
Tell your designer. Rachel Blindauer says "I always look at 10million different products, moods and layouts before I present so if what I present doesn't fit your budget or taste I have many backups!"
The wait: rugs, shipping and custom pieces can take some time to create. Often projects take 1 year. It's impossible to install a job of any size without something going wrong," "Something's going to break. Something's going to be measured wrong. Things happen and things get fixed
Installation: clients leave home during the final installation. The installation is the moment interior designers plan months in advance. Rachel Blindauer brings in accessories and perfects it for photoshoot. Leaving the accessories temporarily for the client to determine if the want to purchase any of the accessories.
speed, cost, and quality:  We strive to provide the best of all three, but the three inherently conflict.  Rank them in order the importance to you, and communicate this clearly to your design and construction team early on.  A good team will respect and respond to the owner's project goals, and focus their efforts collectively to meet and exceed these prioritized expectations.
For further information on Rachel Blindauer's process please follow the below links: