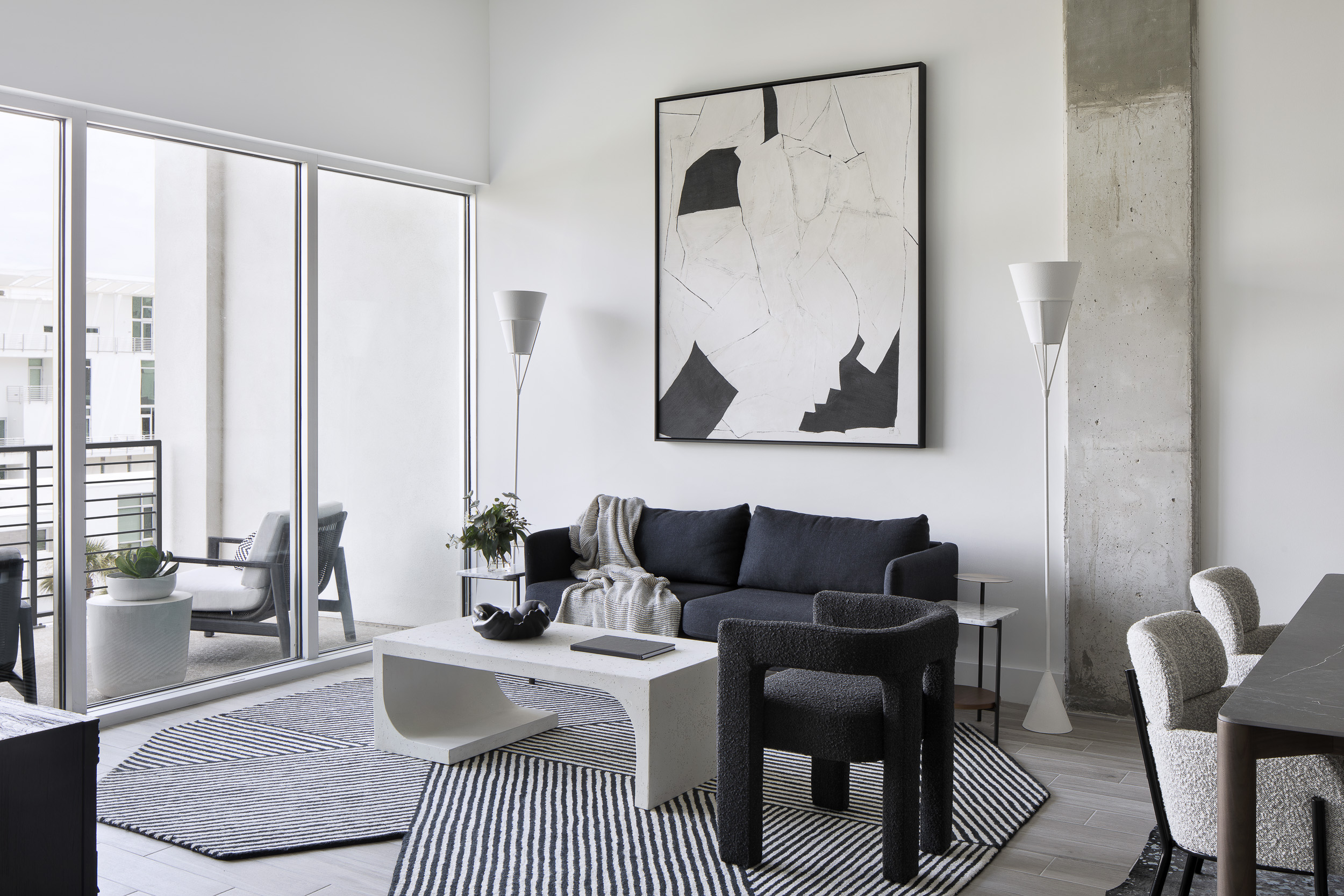 332 COCOANUT
A condominium complex

 
332 Cocoanut is a luxury condo located in Downtown Sarasota. Rachel Blindauer took on multiple roles in this project, working as an interior consultant on the project at large, designed model units, along with providing 3D renderings for the interior and exterior design. Rachel also art directed and managed wayfinding, the website, and creating part of the marketing materials.
Working with the architectural design from DSDG architects, Rachel Blindauer's design firm 3D modeled the exteriors and assisted on the pool deck and furniture, along with the common areas for the building. Inspired by the pristine white sands of the local beaches, the pool deck and lounge were clad in warm white and wood then enhanced by tropical plants.
The penthouse is designed with large waterfall kitchen islands, edge pulls, and large format tiles for a sleek look. It also has the latest smart home products such as Ecobee Smart Thermostats, USB/Lightning outlets, and a Samsung Smart Fridge.