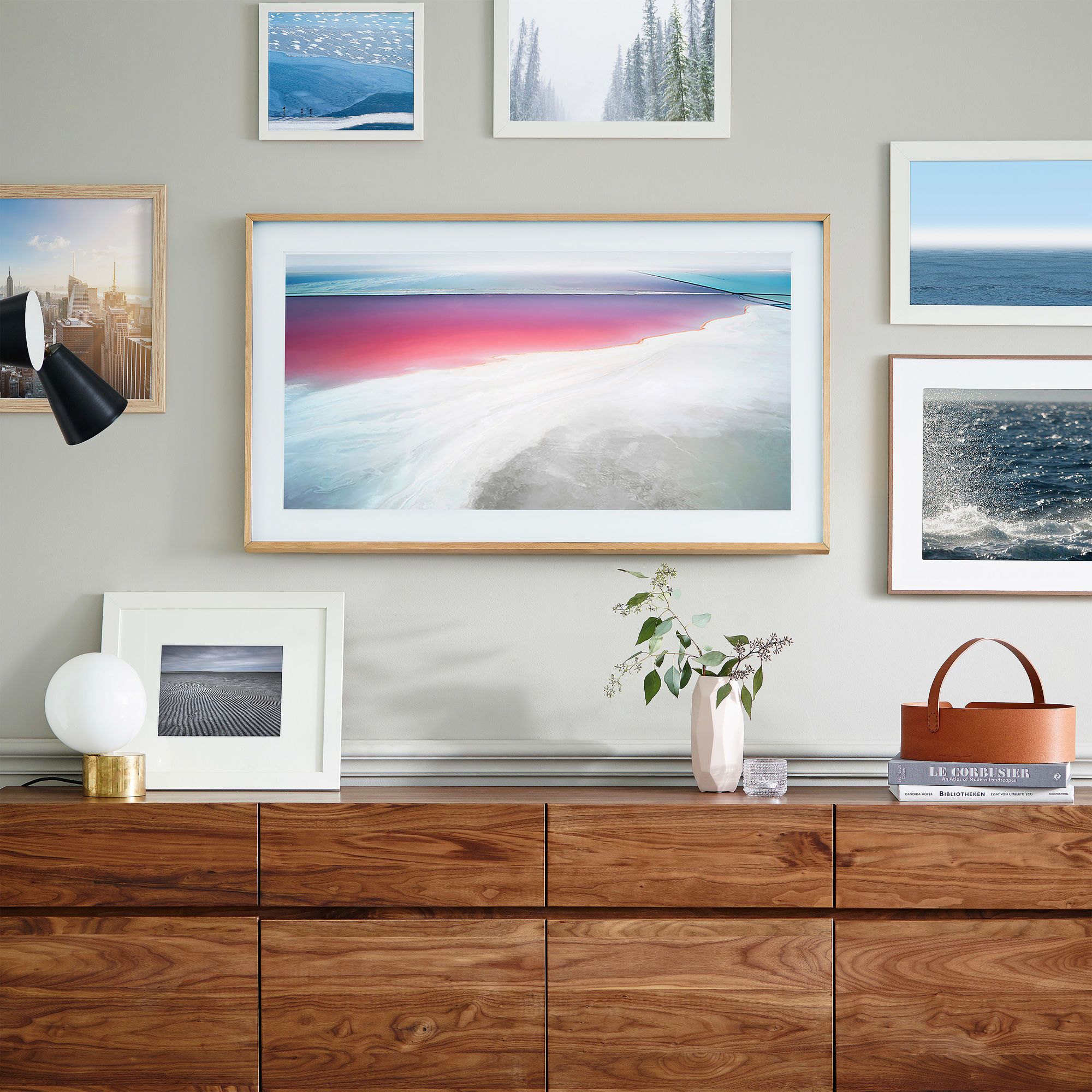 THE BEST SMART HOME DEVICES FOR 2021
The Best Smart Home Devices for 2021
Technology for the home that saves time and effort.  Here are some of the best smart home products available in 2021 to improve efficiency:
The Frame is a stylish TV by Samsung that brings an innovative touch to smart home devices and home interiors, and is one of my favorite new products at rachel blindauer interior design. Bucking the trend of creating smart appliances that take centre stage in home design, the Frame is a TV that is designed to disappear into the background when not in use. Aptly named for its function, the sleek and modernist Frame TV converts into a piece of art with just the touch of a button.
The Frame comes with all the functionality of a conventional smart TV, along with a built in voice amplifier and brightness sensors that adjust the display to suit the ambient lighting. It is however, the art mode that sets the Frame apart. The art mode of the Frame is well designed, with elegant bezels that befit museum art displays. A range of customizable bezels, a no gap wall-mount and the absence of obtrusive cables ensures that the Frame blends in with other artworks. Choosing an artwork to display is also made easy, with an art store connected to galleries and institutions from around the world from where artworks can be easily purchased.
In Sarasota, interior designers are often asked for tips to hide home thermostats, and understandably so. Most thermostats are unsightly, and until recently the best option to hide them was to have a programmable thermostat that reduced the need to be fiddled with frequently. Smart thermostats have changed that. With the ability to control them from your phone, or using your voice, these thermostats can be concealed easily. Yet, their designs make them display-worthy. The SmartThermostat by Ecobee is a beautiful little square LCD panel with rounded edges that has a modern charm. In addition to controlling temperature, it can be used to play music from Spotify and make calls, thanks to Alexa being built-in. However, what makes the Ecobee stand out from the crowd is the SmartSensor that accompanies the thermostat, which can be placed in important rooms to feed temperature specifics to the thermostat, ensuring that the temperature in each of the rooms is set to your comfort. The sensor can also detect when a room is unoccupied and adjust temperature accordingly, saving considerable energy in the process. A schedule assistant can suggest recommended schedules based on usage, and a monthly energy report is generated by their HomeIQ tool, helping you measure energy efficiency. With focus on saving energy and an ability to understand the varying needs in each home, Ecobee thermostat is indeed the smartest of the bunch.
This year has brought with its an increased focus on cleanliness, and has shown us how valuable a voice operated faucet can be. The Voice IQ technology in the smart faucets by Delta does exactly that, dispensing water at your command. The faucet which can be connected to Google Assistant or Alexa, provides a hygienic solution that eliminates the need to touch multiple surfaces and is especially convenient while cooking, as it can dispense accurate amounts of water in various units – be it cups, litres, ounces or gallons. Custom presets can also be used with the Voice IQ faucets, making it easy to fill a coffee pot or a watering can to exact levels each time. Voice controls can be used to warm up the water, as well check the water temperature. The faucet can also be used to track water usage over time, making it a truly green solution that reduces water wastage.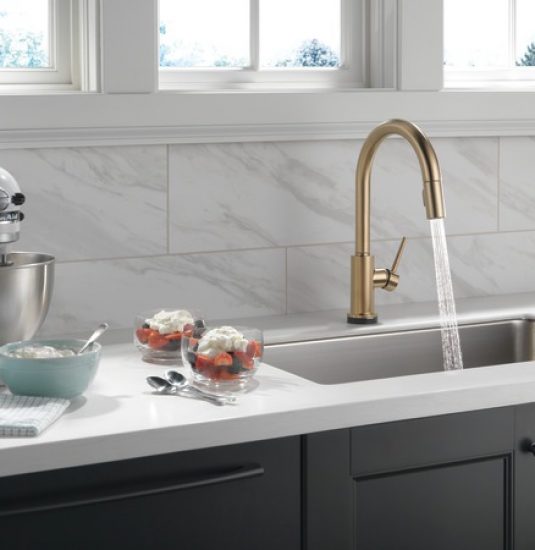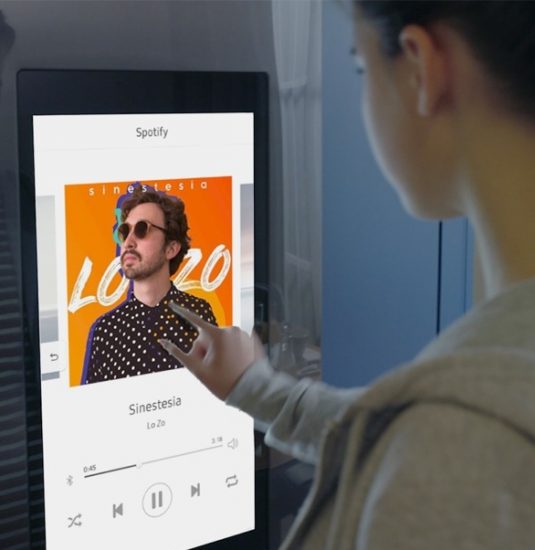 Refrigerators have traditionally played multiple roles in a family's daily life, acting as a point of contact and communication between family members. Children's drawings, grocery and to-do lists, and notes to other members of the family are often found pinned onto refrigerators in most homes. Samsung's family hub uses technology to continue these roles of the refrigerator, while adding on a few others functions as well. A spacious french door fridge with a water and ice dispenser and a display screen, the Family Hub comes with a Flex Zone drawer where items can be stored at varying temperatures. 3 built in cameras are synced with the screen to easily see items within the refrigerator and tag expiration dates. Groceries and food can be ordered immediately through several apps, or added to a shopping list on the screen. Photo Albums and Whiteboard apps can be used to display pictures and write down notes for other family members, while the timer and recipe apps make cooking easier. The Family Hub can be connected to from a phone, making it easy to check grocery lists or even look inside the fridge while at the grocery store.
A steam shower is one of the best ways to relax and have a spa-like atmosphere at home, short of having a live-in masseuse. As an interior designer in Tampa and Sarasota, I have been asked on several occasions about the feasibility of having a steam room or spa in the house. For those who are renovating their home, a steam shower at home can easily be turned into a reality by Mr.Steam. With packages that include smart controls, aromatherapy, light therapy, and inbuilt speakers, Mr. Steam provides a calming retreat that can be managed from the iSTEAM3 control panel. The panel elevates the overall experience of the steam shower, with custom profiles to suit each member of the household, remembering everything from temperature to music and scents.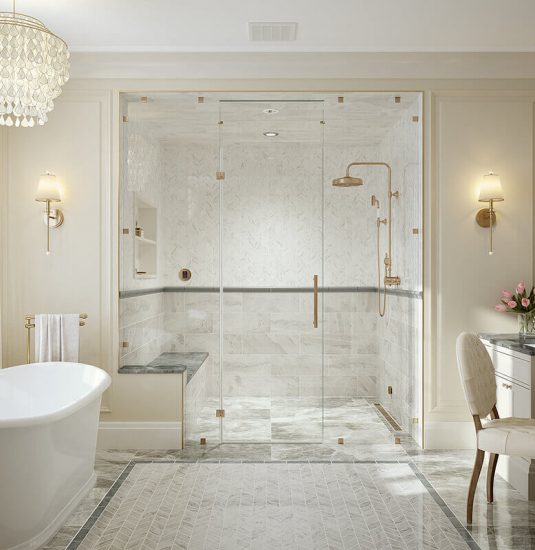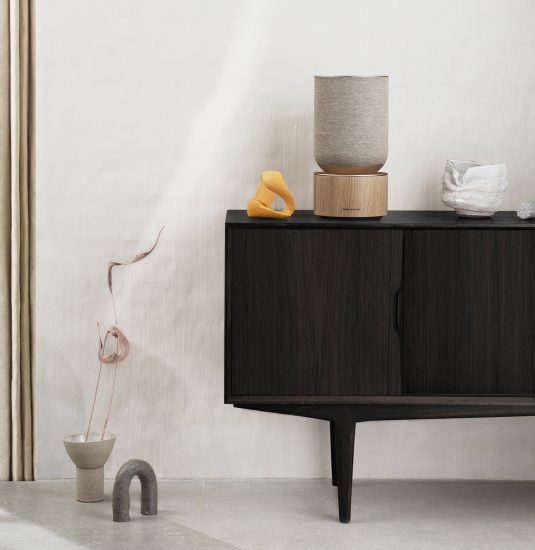 As a furniture and interior designer, there is nothing I love more than products that integrate well with existing interiors and furniture. With a minimal Scandinavian aesthetic, it is easy to mistake the Beosound Balance for a piece of home decor, and this is exactly what Bang & Olufsen aimed for with their new speaker. Designed in collaboration with Benjamin Hubert of Layer, the sculptural beauty of the speaker allows it to be placed on a side cabinet or displayed on a shelf, while delivering impeccable sound to the room. When placed against a wall or other surface, the rear speakers augment the sound using Active Room Compensation which tailors the acoustics to suit its placement in the room.
The elegant form of the speakers are complemented by the knitted fabric and oak wood in the design. The design does not stop at the aesthetics however, as the user experience is crafted just as carefully. The controls of the smart home speaker come to life and light up when approached, appearing only when needed. A mute button for the mic ensures privacy, and the volume levels can be modified by simply sliding a finger on the top edge of the speaker.
Interior designers in Florida are well aware of the need for blackout blinds in homes.  Serena automated shades by Lutron adds a new level of convenience to these, eliminating a step from daily life. Serena smart shades come in a variety of styles, with choices in color, fabric and type. Lutron's Smart Bridge device can be used to pair the shades with Amazon Alexa, Google Smart Assistant, Apple Homekit and most other smart home systems. The shades can also be controlled via the brand's Pico remote. Using the Lutron Smart Bridge and app, the shades can be set to various schedules, including opening at sunrise and closing at sunset.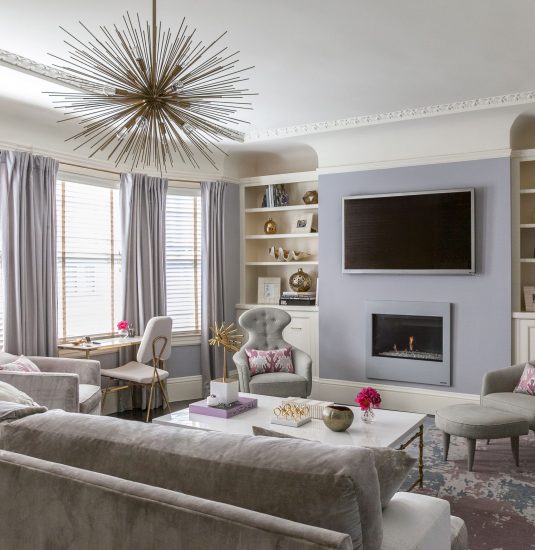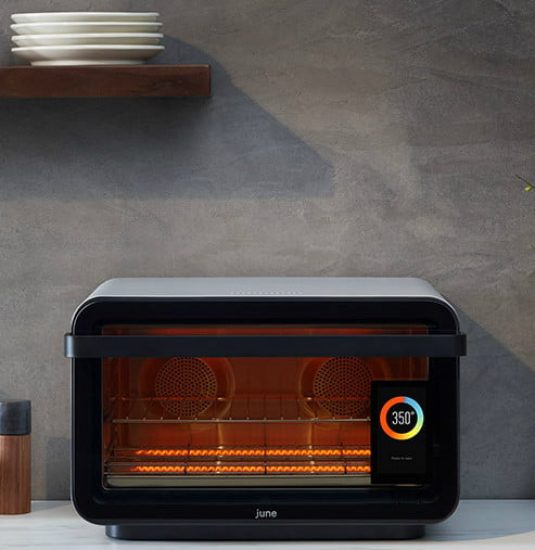 June is a sleek countertop oven that is intended to replace 7 kitchen appliances – an air fryer, slow cooker, convection oven, broiler, warming drawer, dehydrator and a toaster; clearing up counter space in the kitchen. The 'smartness' of the oven is thanks to a camera that sits inside, which identifies food and helps the oven the camera. June is a futuristic oven, simplifying the cooking process and saving on kitchen space, all while cooking food perfectly each time. suggest relevant recipes and even select appropriate cook programs. The camera and a food thermometer allows June to cook food to the right doneness, and send updates to the phone using Alexa once the food is done cooking. The app can also be used to remotely control the oven by setting temperature and cook time, as well as to monitor the food via
Lighting can make or break the look of an interior, and every gorgeous interior design needs a lighting choice that complements and enhances it. The Philips Hue range is one of the best products for interior lighting. Traditional and contemporary homes in Florida can benefit from Philips Hue White lighting, which offers smart functionality in calming shades of white. For those who prefer the Florida Modernist style, Hue Color Ambiance mood lighting just makes sense and evokes a James Turrell vibe. Connected to your Alexa on command you could have multiple moods of lighting at your beck and call. From simple bulbs to pendant, wall and outdoor lights, the Hue range has lighting for every task. Controlled via bluetooth or apps using the Philips Hue Bridge hub, the lights offer an array of colors to choose from, along with light presets for various tasks and the ability to schedule and automate the settings. The presets and color selections make it effortless to choose the right color temperature for activities like reading, working or even cooking, as well as to light the room according to your mood.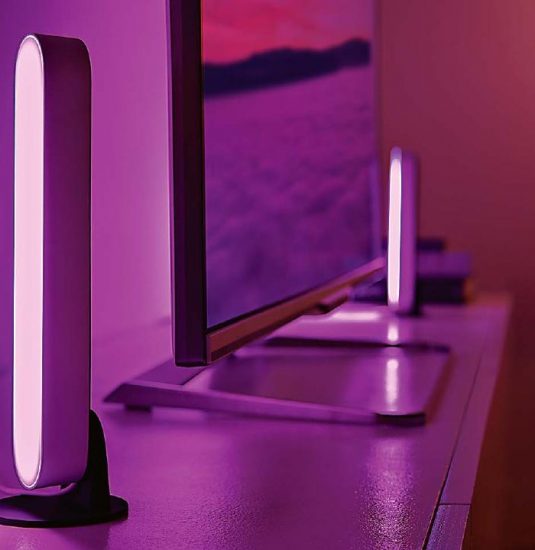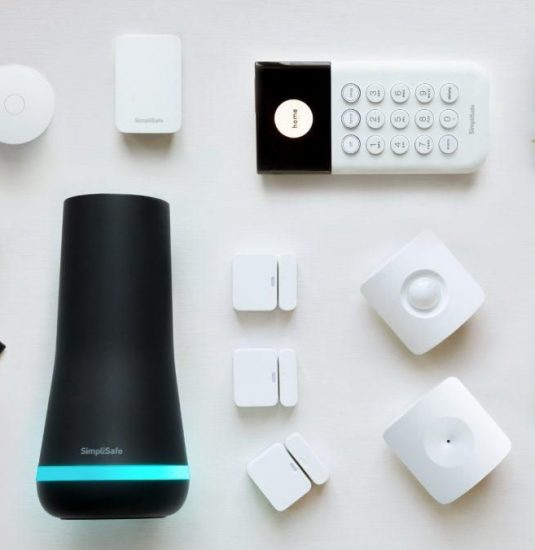 With stylish looks and smooth functionality, Simplisafe is a smart home security system that takes safety seriously. The basic system comprises a base station and a wireless keypad, along with key fobs, entry sensors, motion sensors, and extras such as a panic button, siren and freeze, smoke and water sensors (included in the advanced packages). Requiring no hardwiring, the system is easy to use and configure, and can be paired with most smart home applications. Simplisafe is also designed to not sound a false alarm from pets triggering the motion sensors or plates breaking. An interactive monitoring service offered with the system keeps your home safe around the clock, confirming emergencies using the system and alerting the authorities. SimpliSafe is true to its name – simple to install and use, keeping your home simply safe!
Robotic vacuums have changed the way we clean, turning what was once a tedious chore into something that gets done while lying on a couch and watching Netflix. And with the iRobot Roomba S9+, the chore has been simplified even more. The Roomba S9+ is easily the most advanced robotic vacuum in the market today, with an intelligent design that cleans well and a self emptying feature that does away with the need to empty the bin often. A base unit for the roomba acts as a charging dock and dirt disposal unit, holding upto 30 bins of dirt from the roomba in its disposable bag. The D shaped design of the S9+ is combined with a corner brush that helps it reach deep into every corner and clean the house thoroughly. Using the vSLAM navigational technology and a variety of sensors, the Roomba can efficiently map the house and identify obstacles. With the ability to stay out of marked 'Keep Out Zones', integration with popular voice assistants like Google Assistant and Alexa, and advanced scheduling capabilities, the Roomba can be set to clean specific rooms and zones unobtrusively. The roomba S9+ is a smart system that saves considerable time and effort, and is quite possibly the ultimate cleaning solution for a home.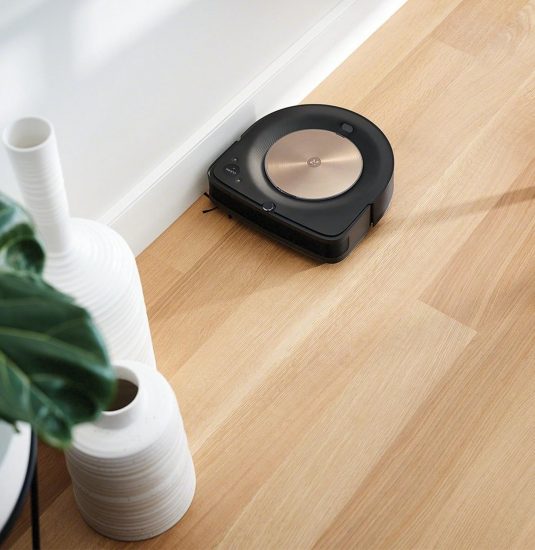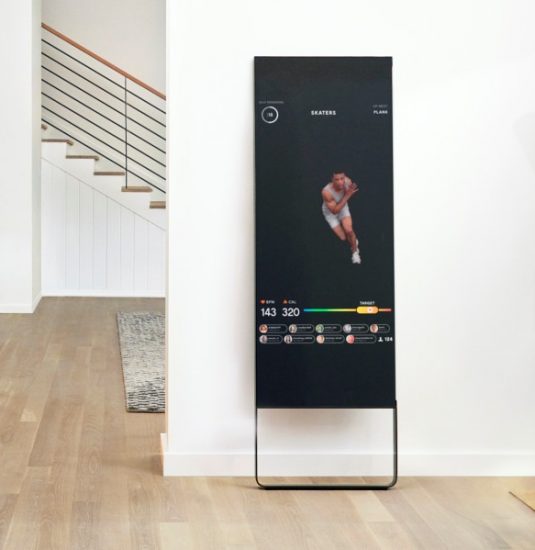 Working out at home isn't always easy. Beyond finding the motivation to work out on a daily basis, there is also the problem of a lack of variety in many home workouts, as well as the risk of improper form. This is where the Mirror shines(literally). As a thin full length screen that can be hung on a wall or set on a stand, the mirror is unobtrusive and practically invisible. The screen, which also functions as a mirror, enables users to see themselves and correct their form during workouts. Users of the mirror can use the app to purchase a fitness subscription that has an ever growing collection of workouts conducted by some of the best instructors. The app takes note of information like fitness level and injuries to provide customized workouts as well as live classes and personal training. Accessories like heart-rate monitors and fitness bands available for the mirror make it easy to track metrics. Over 20 types of workouts including yoga, boxing and pilot's in beginner to advanced levels and varying durations, along with the Mirror Membership that can be used by upto 6 family members make it easy to see why the Mirror is a hit in the fitness industry, and have celebrity followers like Alicia Keys and Kate Hudson.
Lawn-mowing is one of those things that most of us hate but have to do anyway – at least to avoid trouble with the HOA. Thankfully, now there's a way out! Using the Husqvarna Automower 435X, lawn-mowing becomes another chore off the list. The Husqvarna Automower 435X is a futuristic all-wheel-drive lawn mowing robot that can be controlled using an on-board jog-wheel interface or a smartphone application. This GPS-enabled robot is capable of finding its way around yards, charging itself when it's low on battery and can even work on a preset schedule. Designed to be weather-proof, the Automower can keep the lawn looking great, come rain or shine. What really sets the Automower apart is its ability to climb slopes making it a good solution for uneven yards. And for those worried about the robot getting stolen, there's even a built-in anti-theft alarm.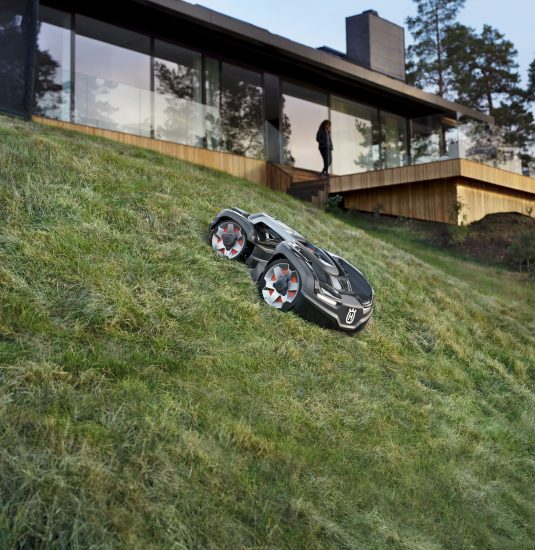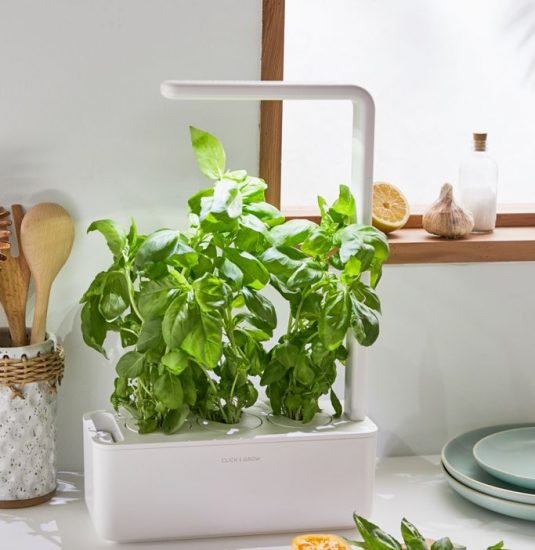 As easy as it may seem, gardening can in reality be quite challenging. For those looking for a fool-proof and easy way to add some greenery to their homes, the Click and Grow Smart Garden 3 comes to the rescue. The Smart Garden 3 is a fully automatic self-contained gardening system that can host a wide variety of plants. The device, which has a simple and clean design, provides water, light and nutrients to plants automatically. Inspired by coffee machines, the Smart Garden uses replaceable "pods" containing seeds to grow plants. With a simple three-step setup process requiring the user to insert a pod, fill the tank with water and plug it in to a socket, getting started with a home garden has never been easier!